SKIP THE LOTTERY! 2024 Half Corked Marathon tickets on sale July 6th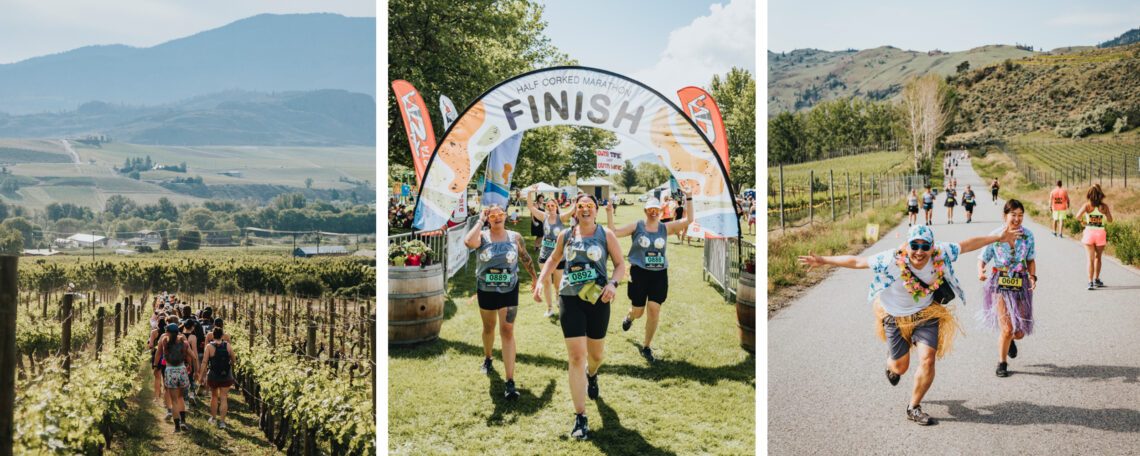 Following the success of the 2023 race, organizers are offering the opportunity to "Skip The Lottery" and purchase tickets to the highly anticipated 2024 Half Corked Marathon, taking place in Oliver Osoyoos Wine Country on Saturday May 25th, 2024. 
Tickets go on sale on Thursday July 6th, 2023 at 10am PT for a limited time and will be the only chance to secure a spot at 2023 pricing, $265 plus tax.
This unique 20km run weaves participants through the vineyards and valleys of the region's iconic wine-growing areas, the Black Sage Road and Golden Mile, along with sections along the beautiful Okanagan River. Winery stations dot the route and the Finish Line Party, with the opportunity to engage with the region's colourful characters as they pour samples for runners to enjoy. As always, creative costumes are encouraged and prizes will be awarded for the best individual costume, best team and best skit.
Half Corked Marathon weekend events also include the Primavera Party, a casual, long table dinner with live music on Friday May 24th, and Dinner on the Farm, an intimate, elegant multi-course feast on a winery location. Both events include transportation from Oliver and Osoyoos, dinner, wine and entertainment.
Endorsed by BC Athletics, participants should be able to run 5km with some levels of incline over rugged terrain, in order to comfortably complete the 20km route in the time allocated. As always, the "Sag Wagon" will be ready to assist guests who don't reach the mid-way point before the cut off time, and transport them to the Party at the Finish Line.
For more information on the Half Corked Marathon, visit www.oliverosoyoos.com/half-corked-marathon.
Supporting images for media can be accessed here.