Pig Out Festival Returns: September 16, 2023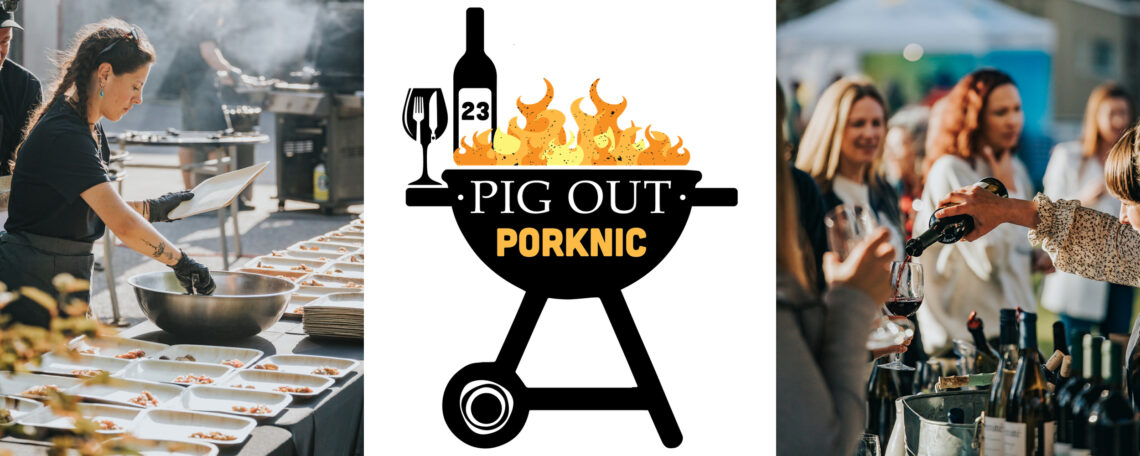 Tickets launch today for the popular Pig Out Festival, in the heart of Oliver Osoyoos Wine Country, on Saturday September 16th, 2023, 1-4pm. 

Taking place at Cellar Door & More, home to award-winning Jackson-Triggs and Inniskillin, just north of Oliver, the new fall date will showcase the region at its most glorious, in the middle of harvest season, with lush vines, vibrant colours and an abundance of fresh produce. 

In keeping with the sultry summer vibe, this year's "pork-nic" backyard BBQ theme will embrace the long, dreamy days of late summer: lounging on a blanket with a glass of bubbles and an oversized sun hat shading your eyes; licking BBQ spice and sauce from your fingers; gathering at the grill with a delicious glass of wine in hand. 

Local and guest chefs will unite to showcase their culinary talents, while the region's wineries will be pouring wine for guests, creating an elegant yet relaxed outdoor setting for attendees to uncork together and celebrate the season's bounty.

The star of the show? Pork. Talented chefs will be stationed throughout the location, preparing delectable pork-themed dishes that perfectly complement the exceptional wines of the region. Expect mountains of juicy ribs, flavorful pulled pork, local sausages fresh from the grill, a hot sauce contest and delicious sides and salads. 

Tickets cost $149.99 per guest and include entry to the festival and tokens to enjoy the food stations and wine samples throughout the afternoon, as well as a shuttle service from either the Oliver Community Centre or Watermark Beach Resort to the festival location and a safe ride home. The event is only for guests aged 19+. 

The Pig Out Festival is a unique opportunity for wine enthusiasts and food lovers to immerse themselves in the rich flavors and aromas of Oliver Osoyoos Wine Country. 

To purchase tickets to the Pig Out Festival, visit www.oliverosoyoos.com/pig-out-weekend. Book a stay at accommodation partner Coast Oliver Hotel and enjoy a 20% discount off the Coast Flex Rate. To book, visit www.coastoliverhotel.com. 

Supporting images for media can be accessed here.