A Day in Whistler with Vail Resorts

Think BC adventure and Whistler is one of the first destinations to come to mind. This incredible resort, encompassing both Whistler and Blackcomb mountains is not only a hot spot for intrepid travellers from across the globe, but a thing of beauty year-round. Through the ski season and into the summer, the resort is bustling with avid snow sports, hiking, mountain biking and nature enthusiasts. All the way from its stunning snow-capped peaks to the restaurants and bars peppered throughout action-packed Whistler village, there's something for everyone at this West Coast haven.
Whistler Blackcomb is home to world class slopes, accommodation and travel experiences. Along with a groups Vancouver-based media specializing in lifestyle and travel, we were lucky enough to spend one picturesque, September day in Whistler, to celebrate its recent welcoming into the Vail Resorts family.
Starting with a scenic Harbour Air flight leaving from the downtown Vancouver terminal, we spent 30 minutes soaring high above Vancouver's splendid coastline before landing at Green Lake, Whistler. We spent the afternoon with Vail Resort's International Communications Director, Johnna Muscente and PR Coordinator for Whistler Blackcomb, Sarah Morden for a hosted lunch at Araxi. Talking BC slopes over local oysters and caviar and tomato and burrata salad followed by roasted BC halibut, slow-cooked beef cheek and a delightful baked lemon curd topped with local blueberries was nothing short of perfect.

At each place setting was a custom Vail Resorts viewfinder, stocked with images of Vail Resorts destinations all over the world. From the powdery inclines of Perisher Resort in Australia and all the way to the scenic runs through Park City Mountain Resort, Utah, Vail Resorts' commitment to quality ski experiences has become a remarkable and international endeavour.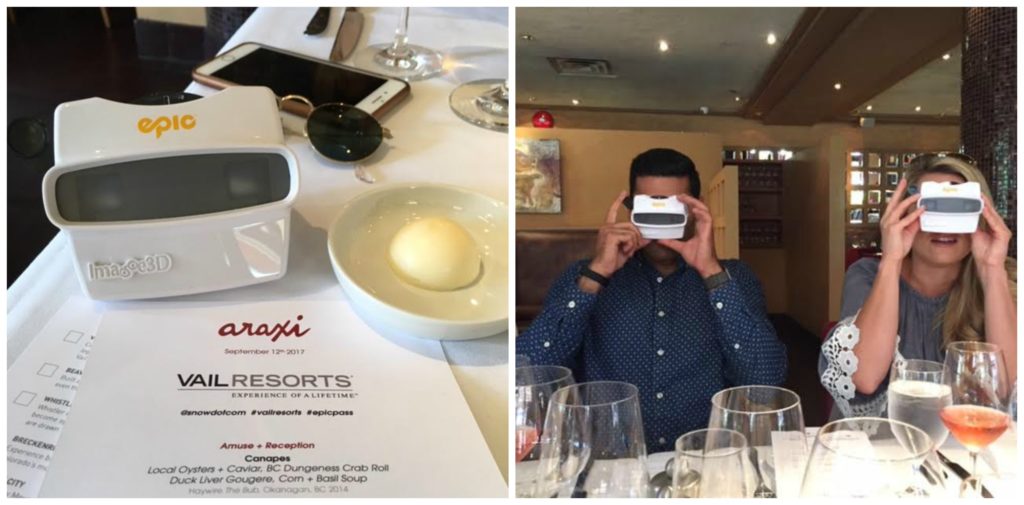 Lunch was followed by a visit to the Audain Art Museum. The museum's Permanent Collection is composed of 200 pieces, curating a visual journey through the history of coastal British Columbia. The Collection spans from the 18th century to present day and contains an incredible and unique collection of Northwest Coast First Nations masks. Other collections include several works by Emily Carr, as well as post-war modernists like E.J. Hughes, Gordon Smith and Jack Shadbolt.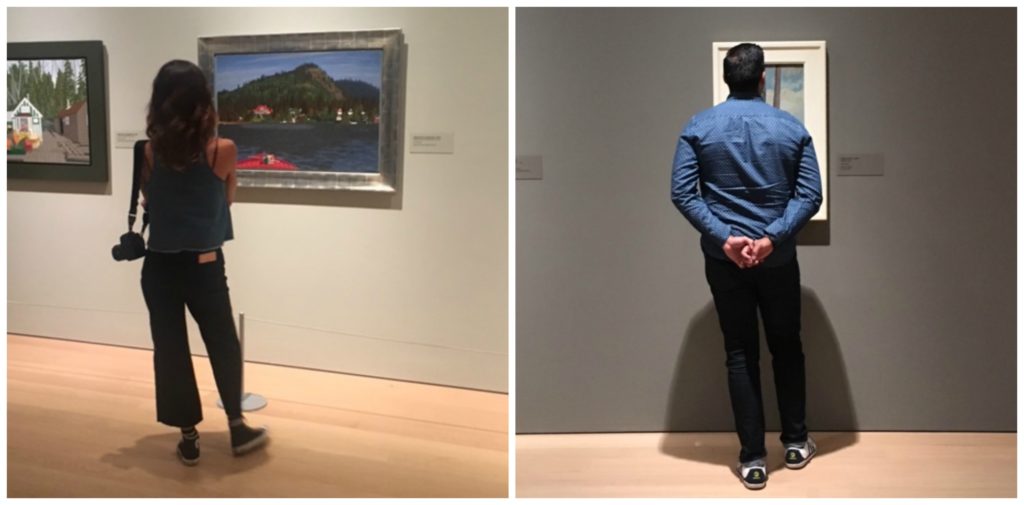 Capped off with a flight back Whistler to the Vancouver harbour (an experience that will never get old no matter how many times you make the journey), this was unquestionably a perfect Whistler Day.
In the wake of a beautiful, sunny summer, winter is fast approaching, along with the always legendary Whistler ski season that accompanies it. Entering its second consecutive ski season under the Vail Resorts umbrella, Whistler Blackcomb will welcome just over 2.1 million visitors this year, each of whom will return home with wind-kissed cheeks and incredible memories. The Vail Resorts promise to create unforgettable experience is something we proudly stand behind within the BC media landscape.