Le Dîner En Blanc: A Parisian Paradise
Imagine gazing out at a boundless all-white landscape and sipping on crisp, refreshing champagne as the soothing sounds of violins fill your eardrums. Enter the iconic Dîner En Blanc – a whimsical summer evening is filled with all the delights a true Parisian affair would entail. What started as a small dinner party between close friends, soon skyrocketed into one of the world's most desirable summer events of the year.  Established in Paris in 1988 by François Pasquier, the first ever Dîner En Blanc took place in the Parc de Bagatelle in the Bois de Boulogne. In order for François's dinner guests to detect one another, he asked them to dress in all white. After a widely successful evening, François decided to repeat the event the following summer but asked his guests to each invite one additional patron to join. As you can imagine, word of what François was doing permeated and before they knew it the "once intimate dinner party between friends" turned into a glamorous world phenomenon.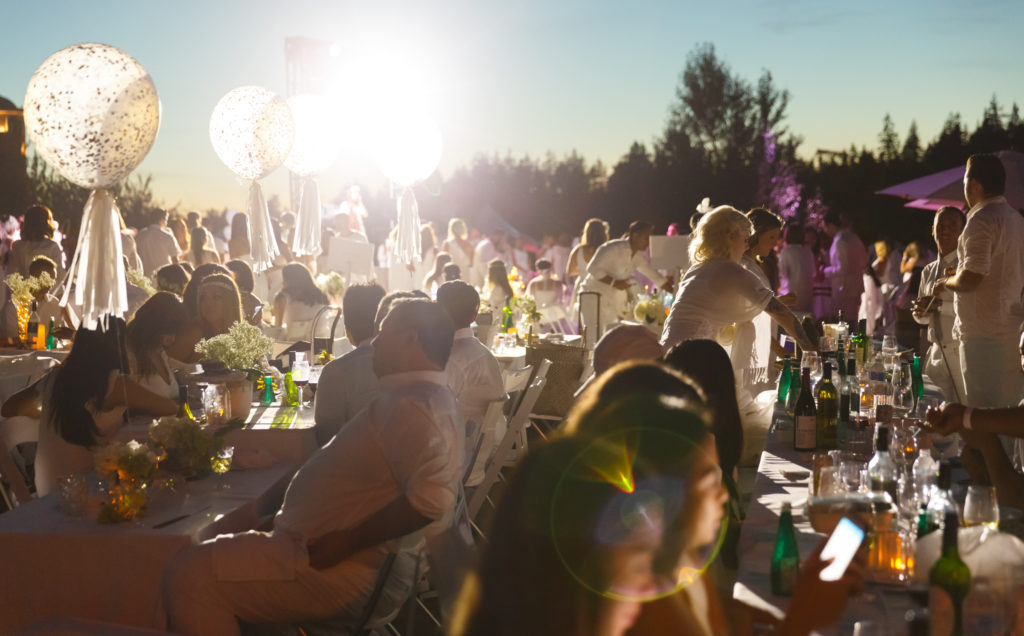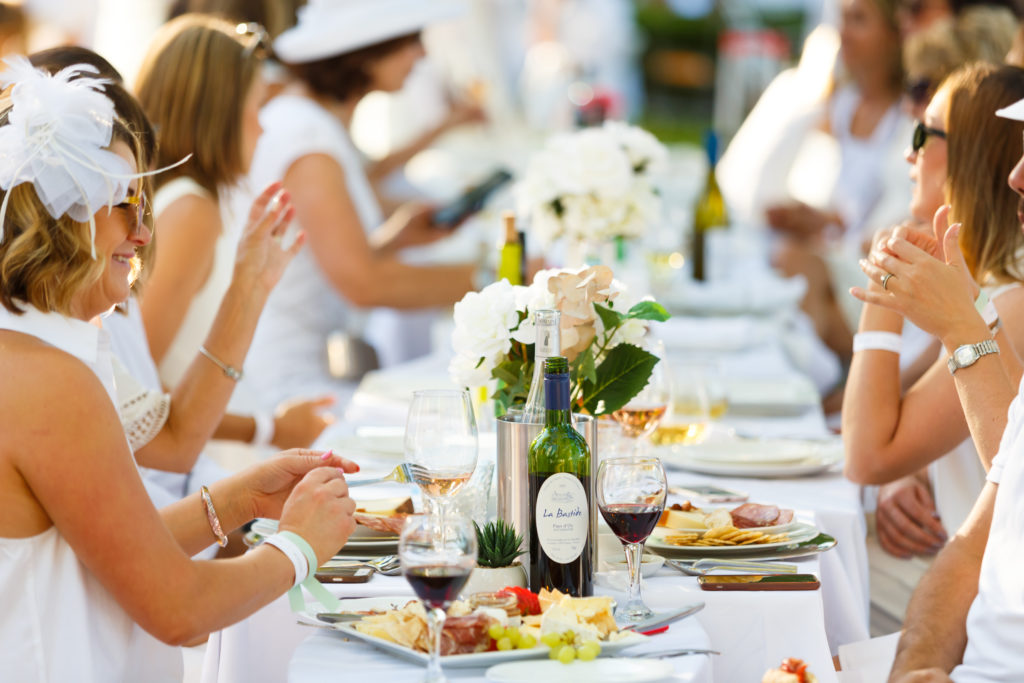 People in countries all over the world soon began reenacting this marvellous Paris event and in 2012 Vancouver celebrated it's very first Dîner En Blanc. We were lucky enough to be a part of the excitement this year, and it was quite the experience to say the least. Traditionally, the venue is held in top secret until right before, ensuring prime anticipation for all guests involved. Thousands of Vancouverites gathered their white tables and chairs, food, wine, and loved ones and met at the designated meeting points before embarking on their journeys to the secret location where they came together to celebrate in elegant Diner En Blanc fashion.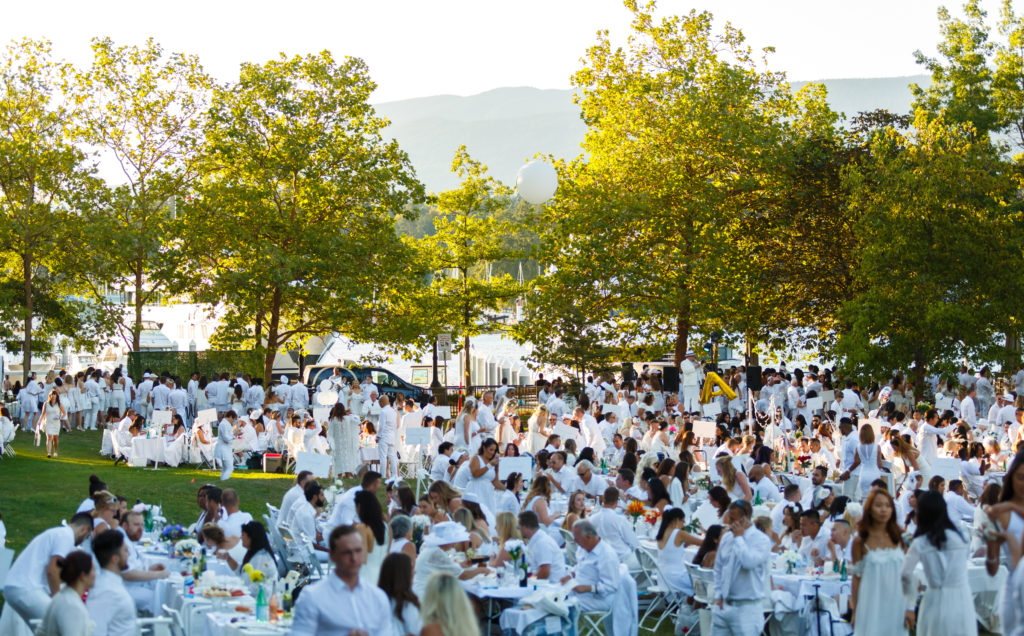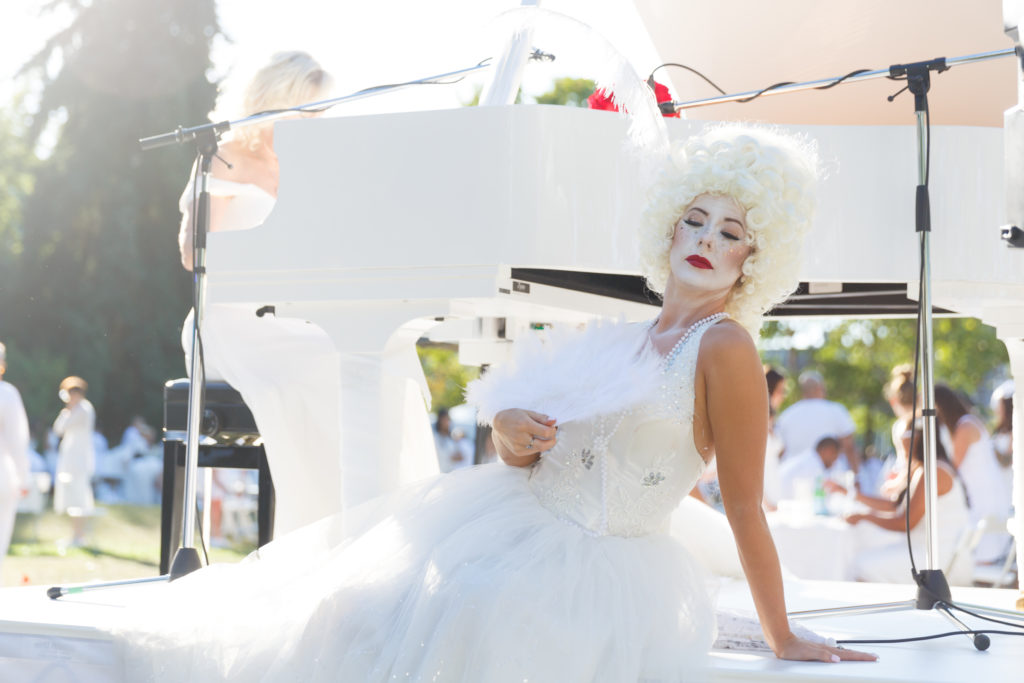 This year's secret location was divided into two venues due to the high volume of guests attending. The first location was at Devonian Harbour Park and the other at Harbour Green Park in Coal Harbour. Both equally extravagant, the two venues served as serene setting for the Dîner En Blanc magic to unfold.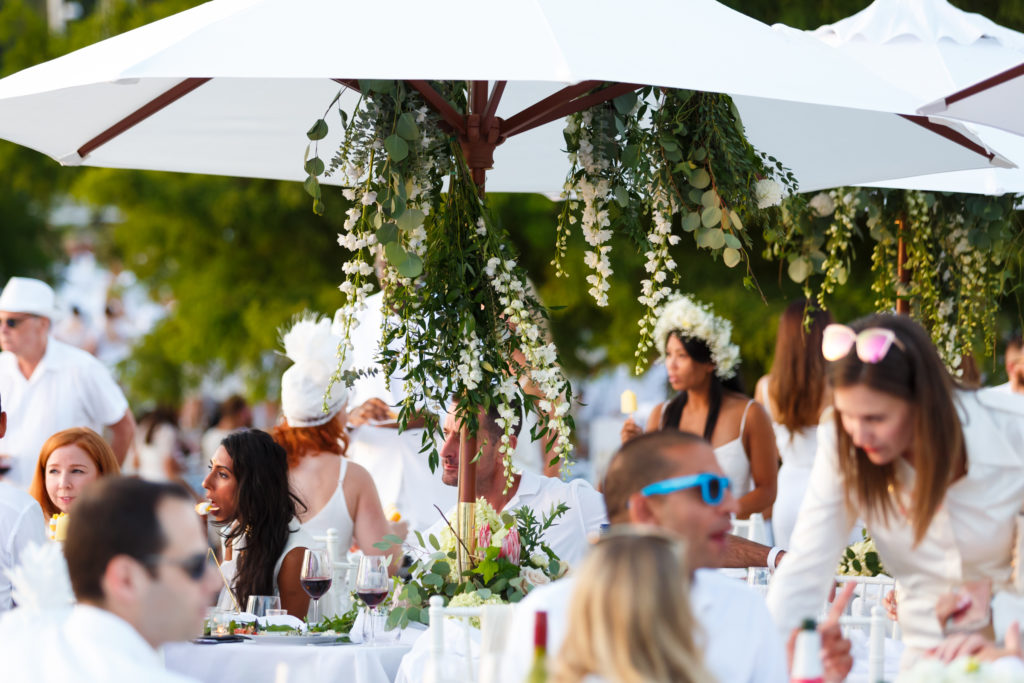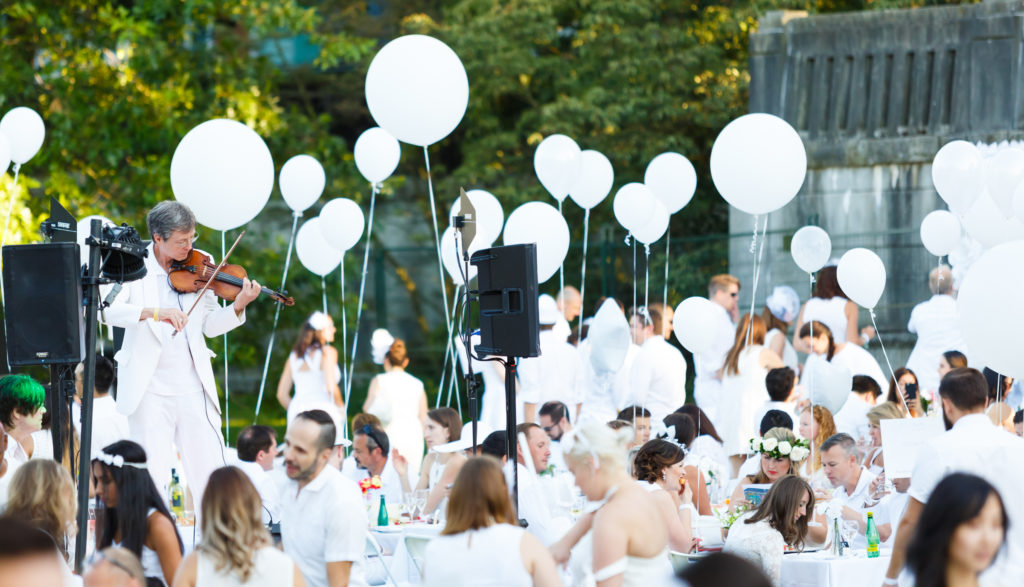 As guests set-up their dining space, soft music consisting of violins and pianos played in the background, which created the ideal dining ambience. The most intriguing part was seeing all of the different table settings, each one decorated with excellent design and taste. Once everyone was done setting up, the hosts (DEB is held by Vancouver's The Social Concierge) commenced the traditional towel waving as a proper toast to inaugurate the feast.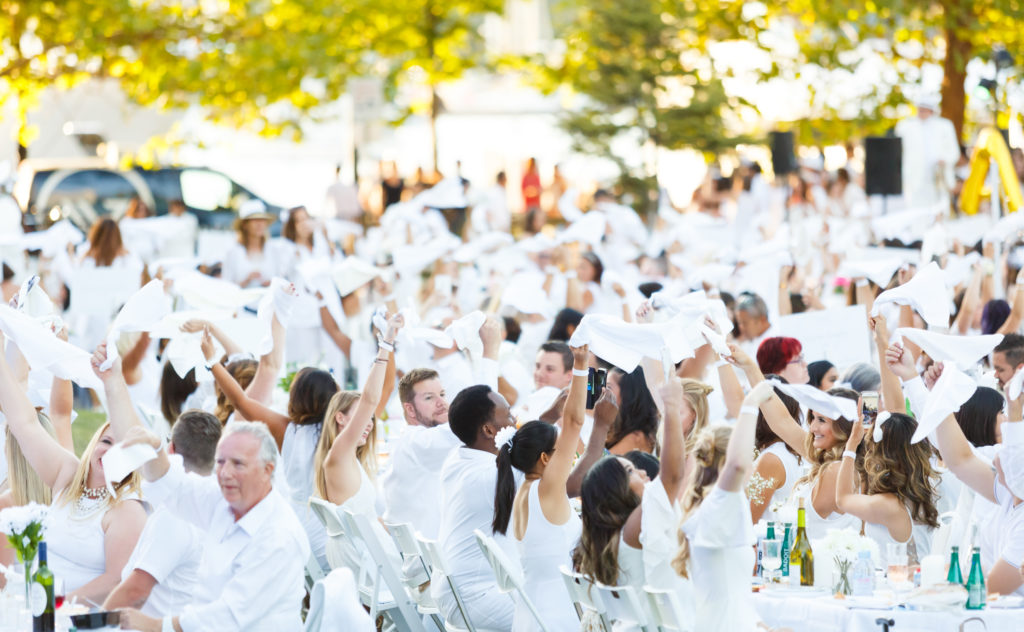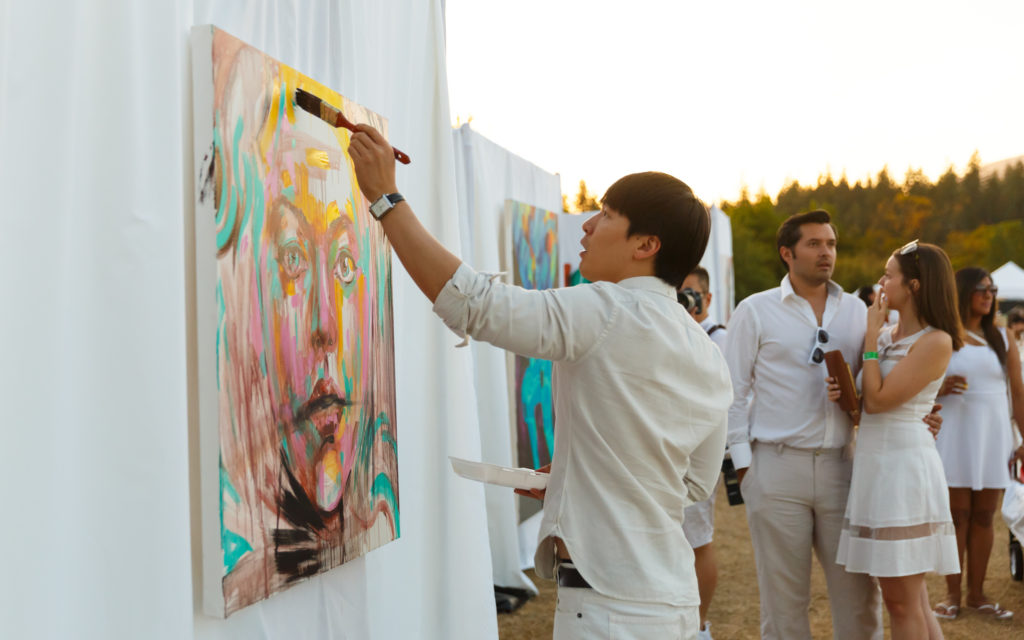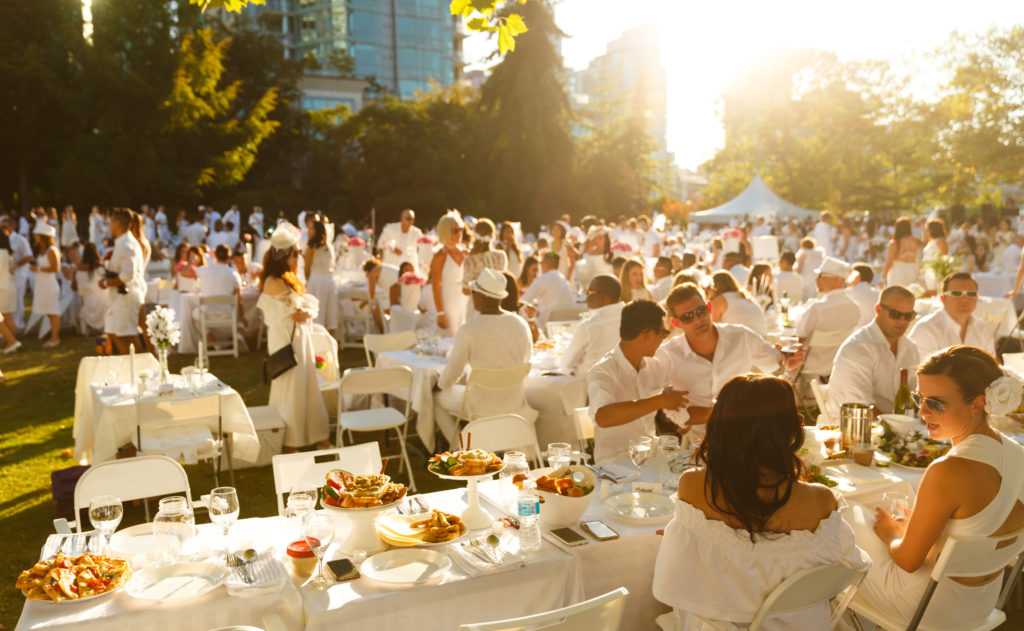 After dinner, we watched the sun set as it painted a warm golden glow over the monochromatic landscape. Guests continued to play games, paint, drink, and mingle between neighbouring tables as we anxiously awaited the historic sparkler lighting to conclude another successful Dîner En Blanc.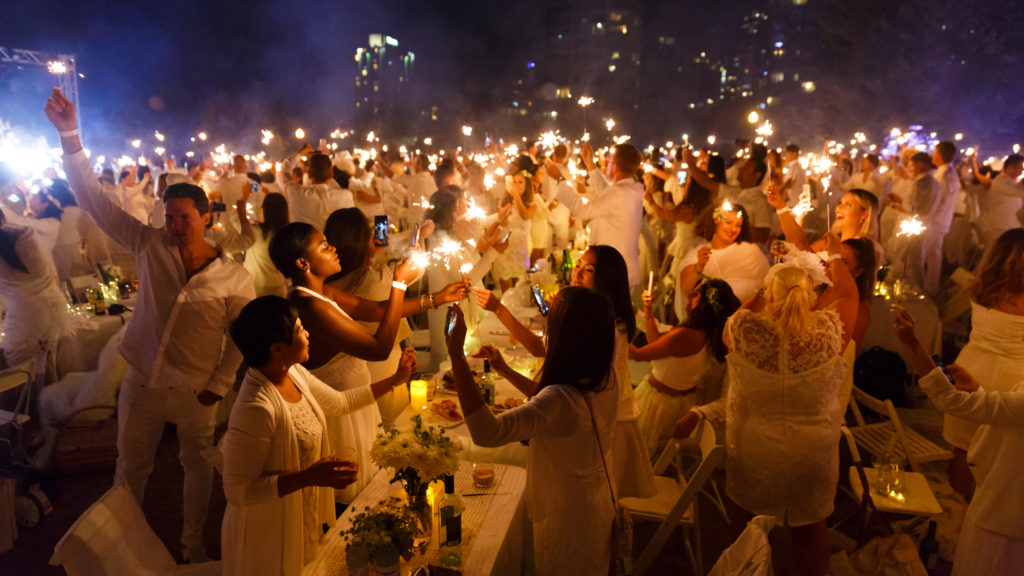 The evening was pure alchemy. Watching strangers come together in remarkable synchronicity to carouse and celebrate was widely inspiring. For one perfect, mid-summer night, everything came together to create what was a true Parisian Paradise, and a monumental evening for us all.
*All images courtesy of Jonathan Evans