Canada Day 2018
In less than a week, British Columbians and fellow Canadians from across the country will take to the streets, beaches and their friend's backyards in celebration of the country we love. Grab some red and white clothing (maybe some face paint) and get together with friends and family to celebrate Canada's 151st anniversary. Here are a few suggestions on how to make the most of Canada Day 2018!
Cherry Fiesta
For those lucky enough to be visiting Oliver Osoyoos Wine Country, make sure to check out the 70th annual Cherry Fiesta. With plenty of activities for the whole family, visitors can kick-start their morning with a pancake breakfast before heading to the Cherry Fiesta parade in Osoyoos and indulging in an abundance of thirst quenching beverages and tasty treats. Come the evening, we suggest finishing the night on the beach while gazing up at a spectacular firework display – the largest one outside of Ottawa!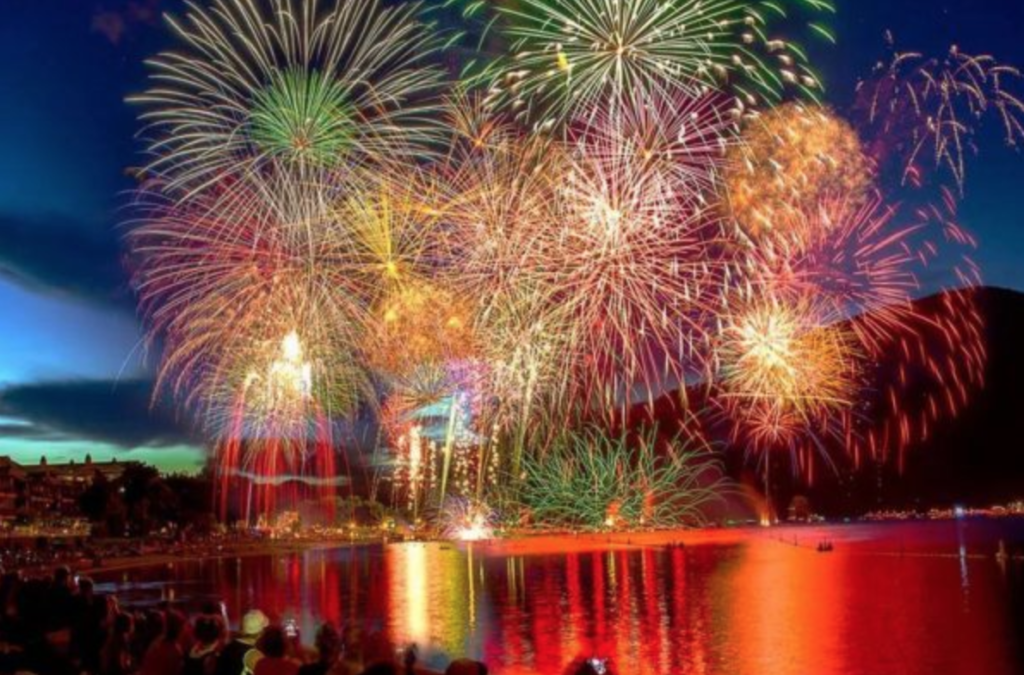 Photo Credit: Destination Osoyoos
Silent Disco
For those looking for something a little different this Canada Day, head on over to the Vancouver Art Gallery for a silent disco party! Grab your favourite pair of headphones, your shiniest dancing shoes and the obligatory maple leaf t-shirt before dancing the night away. The concept is simple: load your phone or Ipod with some Canadian classics, be as silent as possible and bust out a few of your go-to dancing moves with hundreds of silent party people.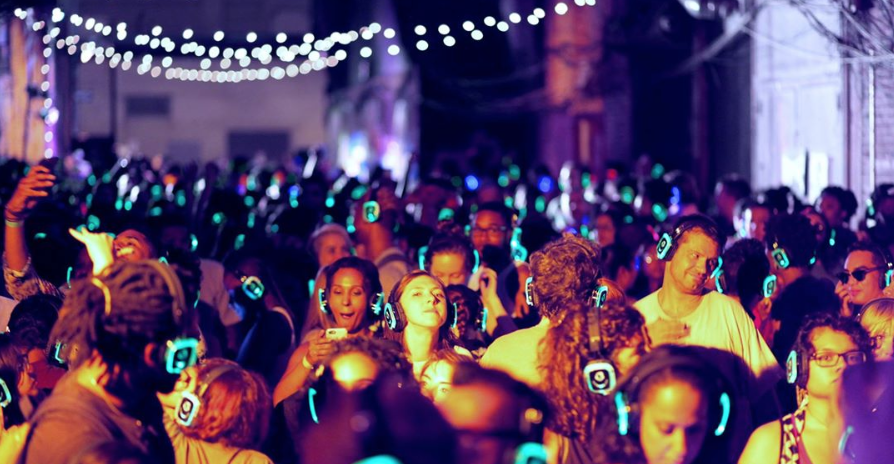 Photo Credit: Party4Health
Escape to Steveston
Head out to the quaint seaside village of Steveston for a pancake breakfast and full-day street festival. Following a delicious Canadian breakfast, the day continues with over 50 performances across eight stages, street market, food trucks, street hockey, and more. Highlighting the day is the Steveston Salmon Festival salmon barbecue, Canada Day parade through the village and a fireworks finale!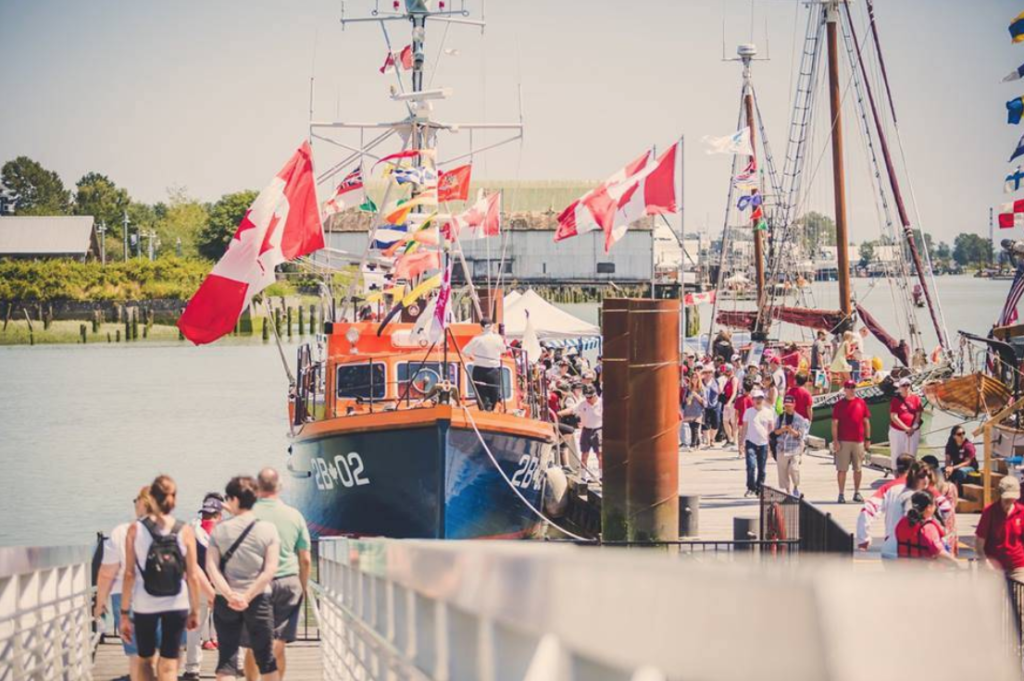 Photo Credit: Fun Richmond
Canada Day at Canada Place
Join your fellow Canadians at Canada Place for the largest Canada Day celebration outside of our country's capital! Those willing to brave the crowd can expect a variety of activities and entertainment, including live musical performances, interactive displays and exhibits, picnic plaza, and the best of Vancouver's food trucks. Make sure to keep an eye on the time, as 10:30pm will kick-start the highly anticipated firework display!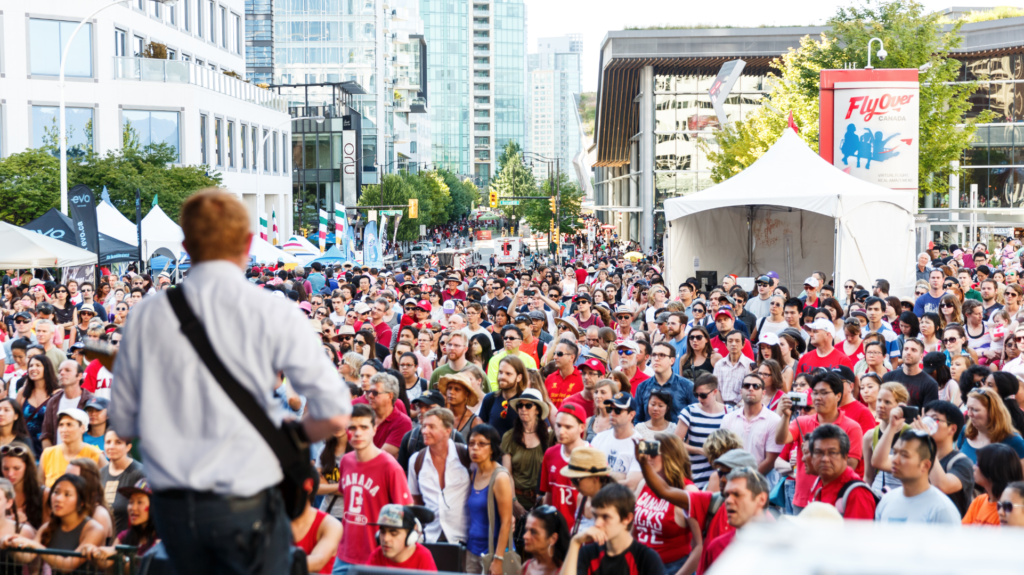 Photo Credit: Canada Place
Canada Day in Whistler
Drive up the sea-to-sky and celebrate Canada Day 151 in Whistler! Highlighting the day is a free outdoor performance by the Vancouver Symphony Orchestra. In addition, make sure to stroll through Whistler village and check out the fantastic Canada Day parade, art displays and live music before fireworks by Skiers' Plaza after 10:00pm. We know we are biased but you can't beat Nita Lake Lodge's two gorgeous patios (Cure Lounge and Aura Restaurant) to soak up the summer Whistler vibes.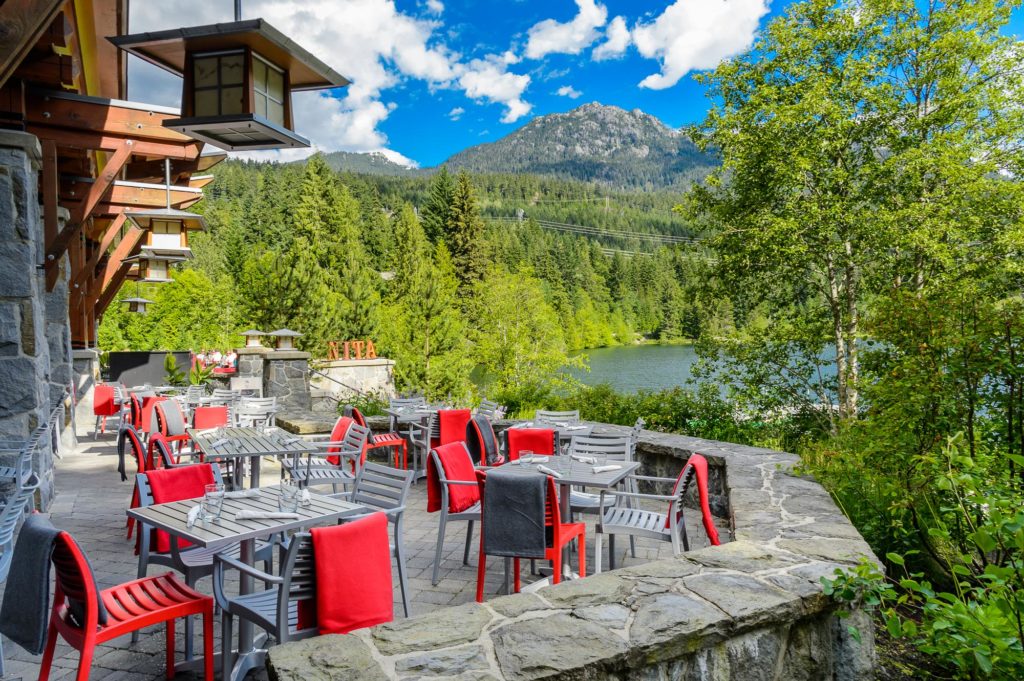 Photo Credit: Nita Lake Lodge