Drink of the Week – La Pentola's Negroni Rosato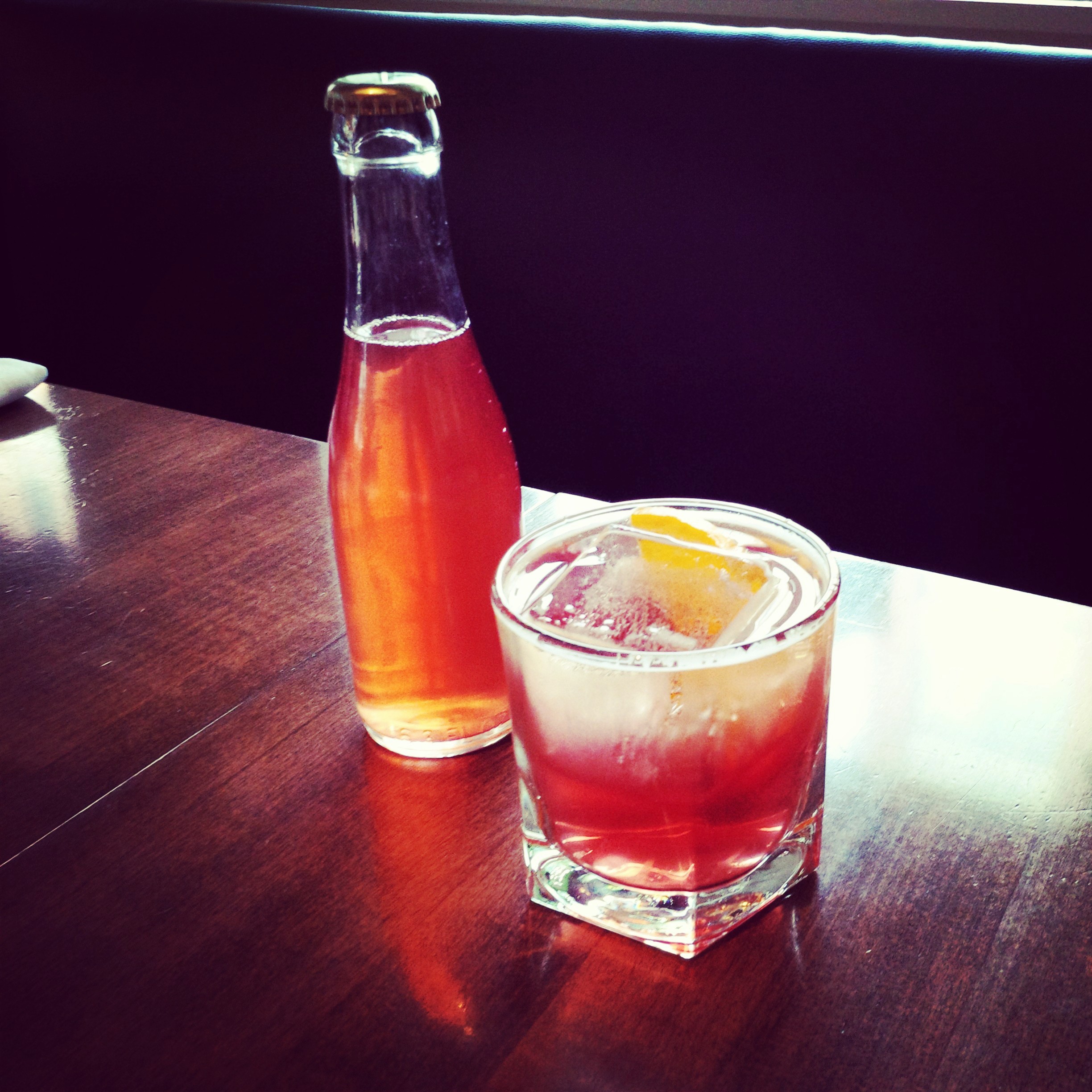 This week's Drink of the Week is La Pentola della Querica's bottled Negroni Rosato from the new summer cocktail list. The Negroni Rosato is a combination of equal parts of Bombay East Gin, Campari and housemade rosé vermouth, made from an infusion of wormwood, cinchona and black walnut leaf.
Head Bartender Martin Corriveau brings down the proof to make sure it's ready to drink, then he carbonates it. The resulting drink is bittersweet with an aroma of fresh strawberries and grapefruit. Tasty!
Ingredients:
1oz Bombay East Gin
1oz Campari
1oz Rosé Vermouth
Garnish with a lemon twist