Nectar Juicery arrives at Bel Café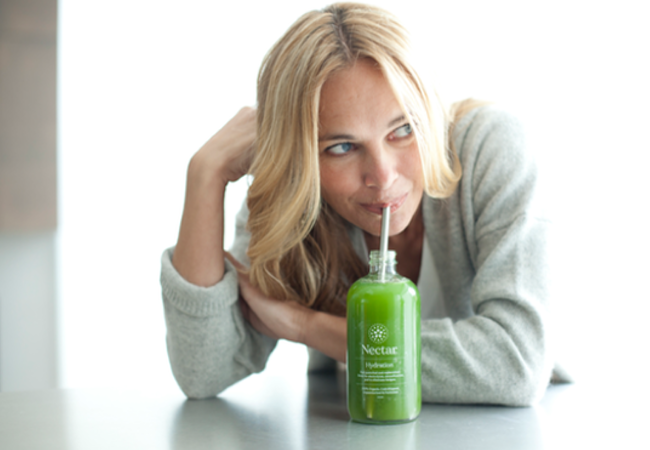 Bel Café is excited to partner with local Vancouver company, Nectar Juicery, to carry their juice on tap. Guests can enjoy the juice either in house or to go. Currently the cafe is serving The Daily, which includes cucumber, celery, seasonal greens, green apple, parsley, lemon, and ginger.
Put your best foot forward – it's easy when you've got everything you need. Cucumber, celery, green apple, spinach, parsley, lemon and ginger provide a deep, nourishing cleanse, alkalizing the body and boosting vitamin absorption – meaning you'll be facing the day fully charged. But without the static cling.
The benefits of 100% organic, cold pressed, unpasteurized, formulaic and local juice are boundless. Enjoying juice in this form is the quickest, healthiest, and easiest way to nourish your your body with all of the vitamins, minerals and enzymes it needs. As juice bypasses digestion the nutrients can easily be absorbed and accessible for your body to use almost instantly.