Happy Hour takes flight at Nightingale Restaurant this Fall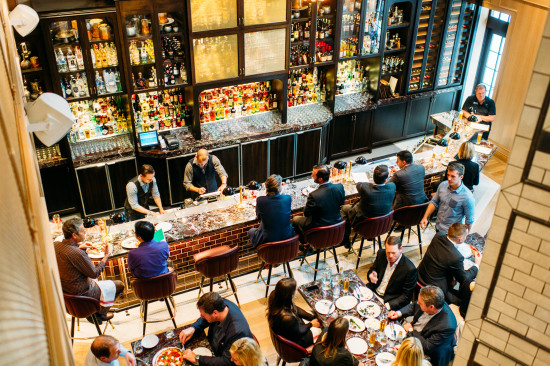 This fall Nightingale Restaurant welcomes a brand new Happy Hour menu, featured Sunday-Wednesday from 3:00pm-5:30pm. With quality and excellence leading the way, the restaurant is excited to roll out a selection of signature dishes, cocktails and drinks, including Chef Phil Scarfone's seasonal picks. Offerings range from $5-$12, making Nightingale Vancouver's newest happy hour hot spot.
"As we celebrate our third year of business, we want to offer guests the opportunity to enjoy a selection of Nightingale favourites at pocket-friendly prices" says General Manager, Taylor Mikasko. "The exciting new menu addition is perfect for those looking for a creative sip or bite to eat, before staying on for dinner or simply heading home."
Showcasing a selection of fresh locally-sourced ingredients, guests can enjoy an array of house favourites from House marinated olives with chili and oregano ($5), to Triple cooked potato wedges with sea salt and harissa aioli ($8) to Marinated beets featuring orange, sherry vinegar, hazelnut and lemon basil ($8) and Baked sweet potato, jalapeno, saddler's smoked bacon, creme fraiche, scallion ($8). Guests are also encouraged to try Nightingale's signature Margherita pizza with mozzarella, basil and olive oil ($12), or their Buttermilk fried chicken with spiced maple syrup, sumac and pickles ($12). Leading the happy hour drinks menu is The Bramble ($8), a refreshing cocktail featuring a concoction of gin with blackberry and lemon; while well highballs ($5), craft beer ($5) and house wine ($7) offer other delicious alternatives.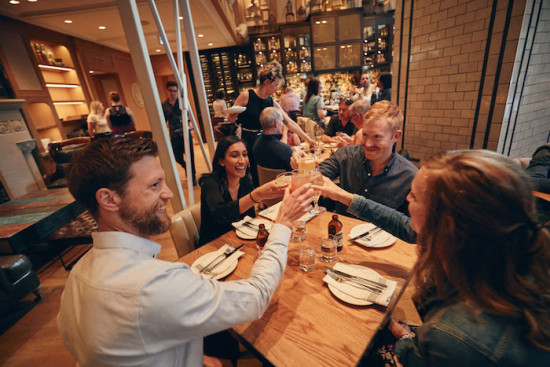 Nightingale's handsome eleven seat bar with adjacent high top tables, is a favourite spot for locals looking for a quick bite and a quality beverage. A focal point within the vibrant two-storey dining room which includes refurbished light fixtures and whimsical origami artworks, the bar area also houses remodelled leather library furniture to lend a cozy gentleman's-club feel, while playing tribute to the building's historical roots. With an extensive main menu of dishes designed to share Nightingale brings people together in a celebration of local flavours featured in wood-fired pizzas, house pastas, vegetable dishes and other creative culinary delights.
Open seven days a week for lunch, dinner and happy hour; menus and reservations are available at www.hawknightingale.com/menus, or book your table by calling 604.695.9500.