Spring flavours arrive at Hawksworth Restaurant
Bright, fresh and locally sourced ingredients highlight new B.C. Journey Menu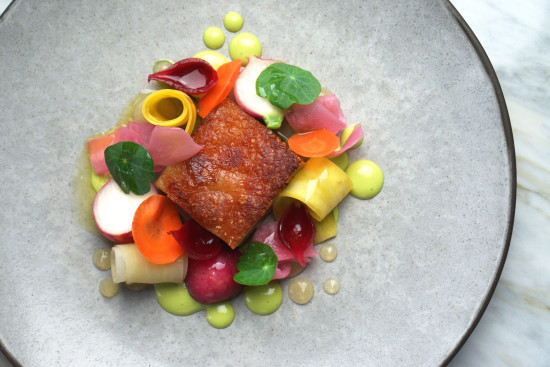 Celebrating the one year anniversary of Hawksworth Restaurant's popular B.C. Journey Menu, the mouth-watering seven-course tasting menu welcomes fresh spring flavours and locally sourced ingredients to new spring menu.
"We're delighted to present guests with an exciting, new spring B.C. Journey Menu, showcasing familiar ingredients in an innovative and creative way to excite the palate of each guest," says Chef de Cuisine, Antonio Sotomayor. "Honouring both land and sea, the menu is a representation of B.C's diverse and bountiful landscape of farm fresh ingredients."
Presenting the highest quality of locally sourced ingredients from across the province, the B.C. Journey Menu showcases an array of polished and dynamic dish combinations. With a focus on bright and refreshing flavours, the menu begins with west coast dungeness crab to celebrate the turn of the season featuring notes of rhubarb and cherry blossom, served with an elderflower kombucha, followed by a beautifully plated bed of raw mushrooms, layered beneath grilled portobello mushrooms, accompanied by wild garlic, pine salt and a homemade crème fraîche. Continuing the culinary journey, guests enjoy a flavoursome smoked seaweed wrapped halibut perfectly paired with native seaweed, foraged greens and dashi broth. Typically served for special occasions, indulge in a crispy skinned and juicy suckling pig, presented alongside bright, colourful pickled vegetables and lovage oil, followed by a two-part spring lamb dish: guests can enjoy a lamb tenderloin and a perfectly cooked barbeque lamb rib with an aubergine puree. For dessert, enjoy a refreshing wild blueberry granita with lemon balm and a decadent rhubarb, strawberry and bay ice cream creation.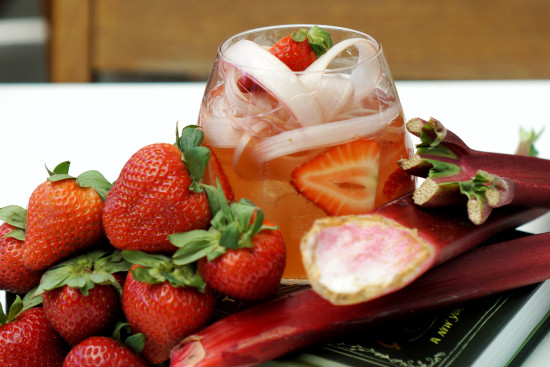 Hawksworth's talented bar team are also celebrating the arrival of spring with 13 new seasonally-inspired cocktails to add to the restaurant's extensive bar menu. With spring comes an increase of newly available in-season produce and ingredients, which emphasize the lighter, refreshing styles of a cocktail. Highlights include: the captivating Hawksworth Pink Gin Fizz featuring rhubarb and strawberry – infused Beefeater Gin, Lillet Rose Vermouth and elderflower cordial; the sweet and tropical Je Suis Un Ananas made with Appleton Signature Blend Rum, Vanillle de Madagascar, both pineapple and lemon juice and pimento bitters; and the herbaceous Dalhousie #3, inspired by Hawksworth's Dalhousie #2, featuring Lot 40 Rye Whisky, pineapple infused Montenegro Amaro, Ginger of the Indies and Scrappy's Bitters.
Recently recognized as Vancouver's Best Fine Dining in Where Magazine's 2019 Where to Dine Awards, Hawksworth Restaurant continues to build upon its reputation as one of the city's best restaurants, providing guests with an elegant and inviting dining space, paired with culinary excellence and friendly service.
The B.C. Journey Menu is priced at $110 per guest and $185 with wine pairings, and offers vegetarian alternatives upon request. Visit www.hawksworthrestaurant.com or call 604-673-7000 to book your table.