Hawksworth Restaurant Launches Express Menu
Elevated cuisine and seamless service provide guests with streamlined culinary experience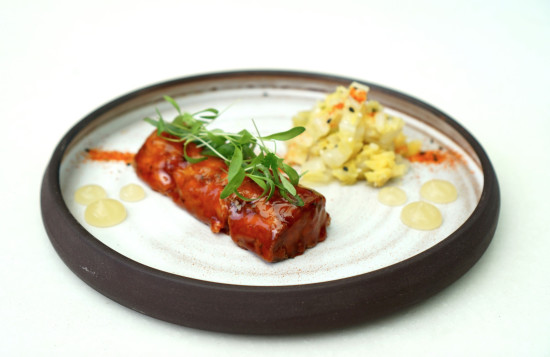 Hawksworth Restaurant offers exceptional cuisine, efficient service and excellent value with the launch of its new, Express Menu. Offered 5:00pm-6:00pm daily at $49/person, guests can enjoy a sumptuous three-course dinner prior to an eventful evening exploring downtown Vancouver.
"Designed to offer our guests streamlined service, getting them in and out of the restaurant within 90 minutes, our Express Menu is the best way to enjoy high-quality cuisine in an efficient and friendly manner," says Johnny Southwell, Assistant General Manager. "Done in signature Hawksworth style, the seasonally-changing menu offers locally-sourced and ingredient-driven dish combinations."
Presented as a choice of two starters, two main courses and a dessert; Chef de Cuisine, Antonio Sotomayor, highlights bright, seasonally-inspired dishes with an elevated and refined approach. To start, a choice between a crispy suckling pig with sweet and sour glaze and lemon kimchi; or compressed melons with smoked goats' cheese, mint and arugula. Guests can then turn their attention to the two main course offerings of Pacific cod ravioli with lemon foam and crispy capers; and a vegetable-driven cauliflower and spring pea risotto featuring pickled radishes and mushroom xo vinaigrette. To finish the meal, indulge in a refreshing creation of Meyer lemon custard and raspberry textures.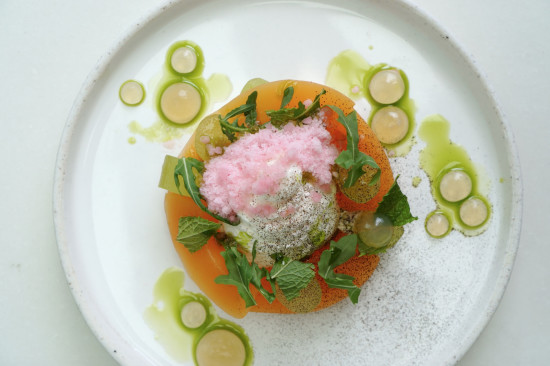 Offering an extensive and sophisticated wine selection, developed by Wine Director, Bryant Mao, one of Canada's top sommeliers as recognized in Canada's 100 Best 2019; guests can pair their meal with a range of approachable and award-winning varietals from across the globe or sample a variety of seasonally-inspired spring cocktails. Highlights include the refreshing 23 Mile featuring Sheringham 'Seaside' Gin, Carpano Bianco Vermouth and elderflower cordial; as well as the fruitful Moral Armor made with seven year-old Havana Rum, honey, orgeat and yuzu juice.
Recently recognized as #11 in Canada's 100 Best Restaurants, Vancouver's Best Fine Dining in Where Magazine's 2019 Where to Dine Awards and #35 in Canada's Best Bars 2019; Hawksworth Restaurant continues to lead the way in Vancouver's thriving culinary scene, offering guests the best in innovative and contemporary Canadian cuisine.
Hawksworth Restaurant's new three-course Express menu is priced at $49/person, with an additional $25 for wine pairings. Visit www.hawksworthrestaurant.com or call 604-673-7000 to make a reservation.