1909 Kitchen at Tofino Resort + Marina announces latest #TofinoEats collaboration
The dynamic dinner series continues with celebrated Vancouver chef Hidekazu Tojo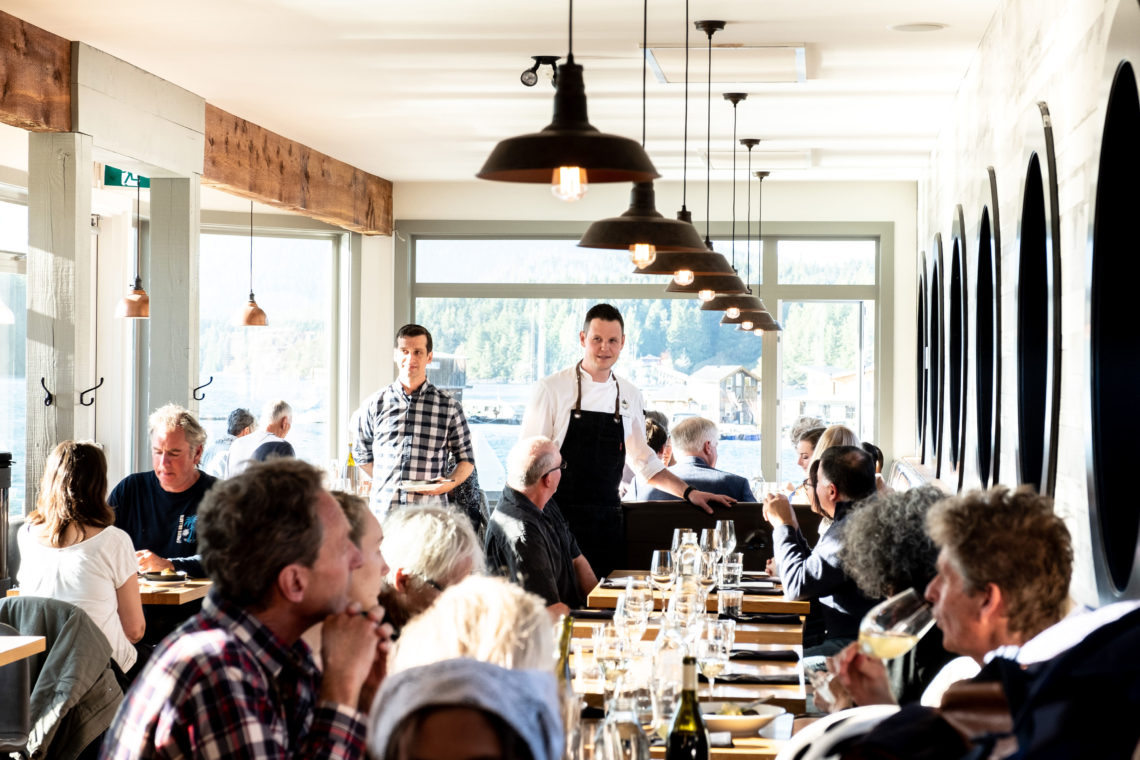 Tofino Resort + Marina's signature restaurant, 1909 Kitchen, will host world-renowned Chef Hidekazu Tojo of Vancouver's Tojo's Restaurant in their upcoming September #TofinoEats guest chef series dinner.
On September 10th, 1909 Kitchen Executive Chef Paul Moran will welcome Chef Tojo to Tofino for an incredibly fresh and delicious collaboration dinner ($99pp + taxes & gratuity). Recipient of Vancouver Magazine's Lifetime Achievement Award and Wall Street Journal's Top 10 Best Sushi Chef in the World, Chef Tojo has earned respect as a Master Chef for his extraordinary ability to prepare Japanese cuisine. Combined with Chef Moran's extensive culinary background and distinctly Tofitian menu – guests can expect exquisite dishes including albacore tuna and sesame gomae, shiso, scallion, kelp; zucchini blossom tempura, stuffed with flying fish; and house smoked sablefish baked in parchment origami, prawn and summer vegetables.
"Our #TofinoEats guest chef series continues to bring extremely talented chefs to 1909 Kitchen to create incredibly exclusive menus, blending different cooking styles and techniques, using Tofino's wide-array of unique ingredients," says Chef Moran, fifth-generation forager and recent Top Chef Canada winner.
Past #TofinoEats chef series dinners include Chef Alex Chen from Boulevard Kitchen & Oyster Bar in Vancouver; Chef Jeff Van Geest from Miradoro Restaurant in Oliver; and Chef David Hawksworth from Hawksworth Restaurant Group in Vancouver. For reservations please call 250.726.6122 and for more information, visit tofinoresortandmarina.com/restaurant/1909-kitchen.
Also taking place at Tofino Resort + Marina from September 6th to 14th following an immensely successful inaugural year, is the Race for the Blue Tuna Shoot-Out – Western Canada's only Pacific albacore tuna tournament featuring a $25,000 grand prize. For more information, visit tofinoresortandmarina.com/racefortheblue.