Experience decadent desserts and seasonal delights at Nightingale
Pastry Sous Chef, Tanis Petrin, offers a delicious selection of comforting and reminiscent desserts for all to enjoy

Pastry Sous Chef, Tanis Petrin, invites guests to experience the best of Nightingale's seasonally inspired dessert menu; perfectly complimenting Head Chef, Phil Scarfone's, locally sourced produce and family-style dishes. From sweet and savoury treats to perfectly crafted cakes, Chef Petrin's menu illustrates classic desserts, done with a masterful level of culinary skill and artistry.
"We have a little something for everyone at Nightingale and our dessert menu is a representation of the vibrant and social atmosphere that the restaurant offers," says Pastry Sous Chef, Tanis Petrin. "From large groups to intimate dinners, we hope to make guests feel as welcome as possible and provide them with the perfect end to their meal with a range of lovingly-crafted desserts." 
Inspired by simple, high-quality ingredients; Chef Petrin aims to create delicious and approachable menu items that evoke fond childhood memories and allow guests to finish their culinary experience with a classic selection of dessert options, including Nightingale's mouth-watering warm chocolate chip cookies. From Nightingale's beloved dessert staples of salted caramel pot de crème with whipped crème fraîche, butterscotch and vanilla Breton; as well as the heart-warming chocolate fudge cake made with espresso gelato and cocoa nibs, guests are overcome with delicious ingredients as each bite tastes better than the last. For other decadent creations, order a selection of two desserts for the table and indulge in Chef Petrin's flavourful carrot cake featuring candied pecan, cinnamon and cashew cream frosting; and the sweet and salty cheesecake mousse with blackberry and toasted walnut cookie. Summers fruitful flavours are highlighted in Chef Petrin's new and refreshing dessert, local strawberries with ice wine verjus and vanilla chantilly; and an elegant chamomile pannacotta with ginger meringue and raspberries.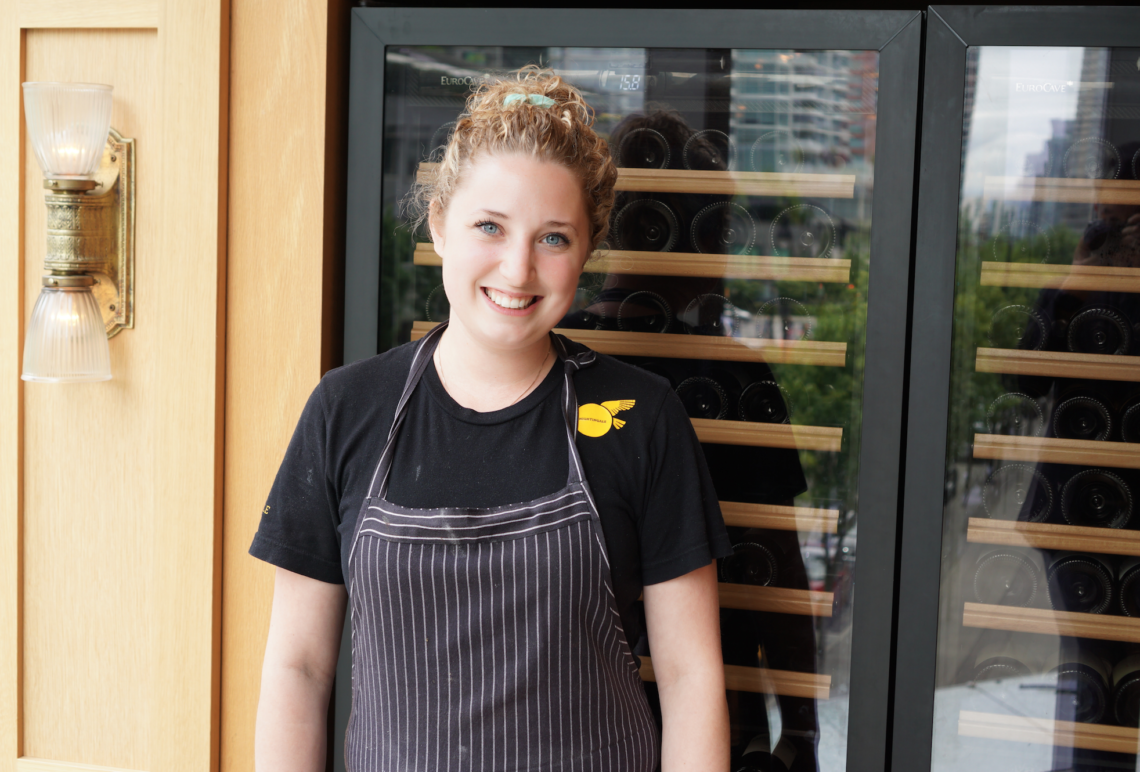 Joining Nightingale in 2016 as part of the opening team, Chef Petrin developed her culinary talent during her tenure at Hawksworth Restaurant, working alongside talented Pastry Chef, Wayne Kozinko. Inspired by local ingredients and desserts that bring people closer together, Chef Petrin is committed to providing guests with a memorable conclusion to their experience at Nightingale.
 To experience one of Nightingale's sweet and savoury treats, please call 1.604.695.9500 or reserve online to make a reservation.