Hawksworth Restaurant Launches Festive and Fun New Cocktail Menu
Timeless favourites join contemporary creations to showcase cocktail craft at its finest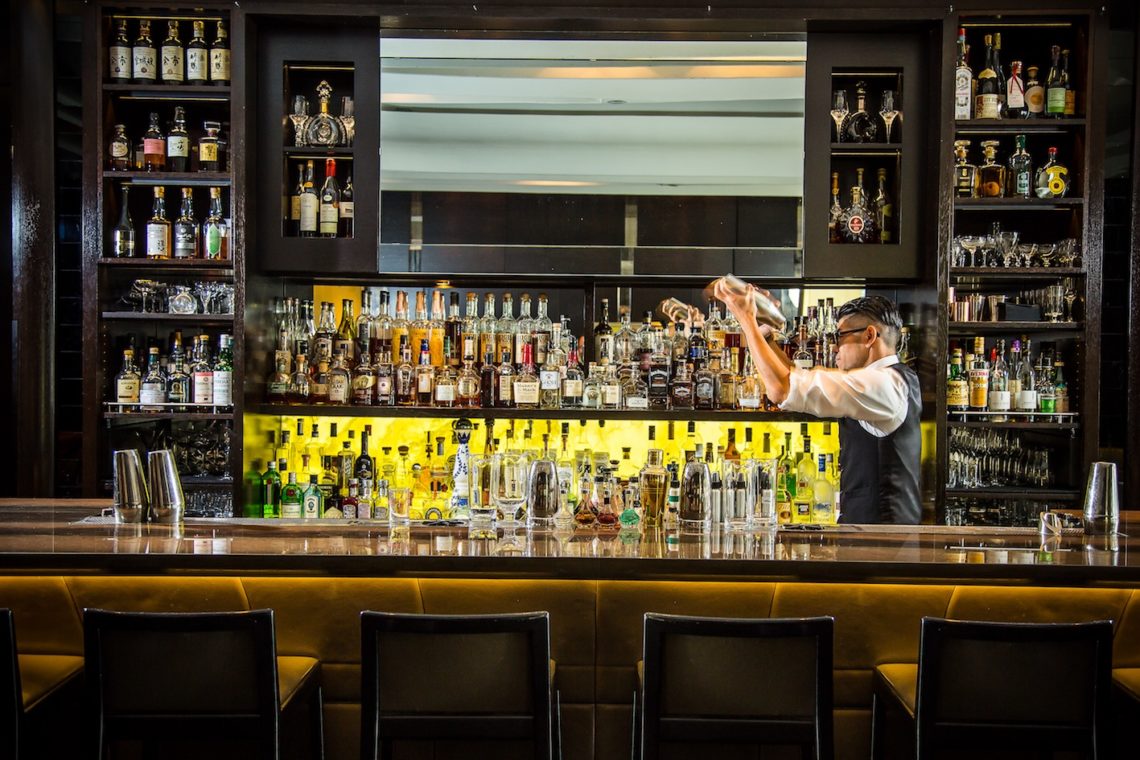 A new cocktail menu is now available at Hawksworth Restaurant & Cocktail Bar ideal for the celebratory holiday season. Conceptualized by Bar Manager Josh Nidzgorski, the new menu celebrates favourite cocktail offerings that have been enjoyed throughout Hawksworth's history, along with new options demonstrating modern techniques and flavours.
"The guiding philosophy behind the entire cocktail program is to delight guests with creativity and innovation, while celebrating nostalgic tradition" says Bar Manager Josh Nidzgorski. "With careful thought and meticulous attention to detail, our team works to compliment and stay consistent with the practices of the Chef team, crafting the most dazzling cocktails for our guests to experience."
The new cocktail menu boasts distinct categories that work harmoniously to provide a well-rounded selection of choices. Our Playful Excursions add whimsical techniques and presentations, leaving guests not knowing what to expect. Key ingredients are prepared in limited batches, with the bar team using skilled techniques such as clarifying with agar and freezing citrus juices.
The Last Campfire ($20) is not only a grande showpiece, but a delicious cocktail. Made with a combination of sweet and nutty Maker's Mark and smokey Grant's blended scotch, Angostura bitters and lavender, the drink provides a richness of flavour not found in a traditional Old Fashioned. Served in an over-the-top 12 inch bell cloche filled with cherry wood smoke that heightens the visual and aromatic aspects, guests experience multiple sensory stimulations simultaneously. These cocktails are the perfect showstopping celebrations for this special time of year.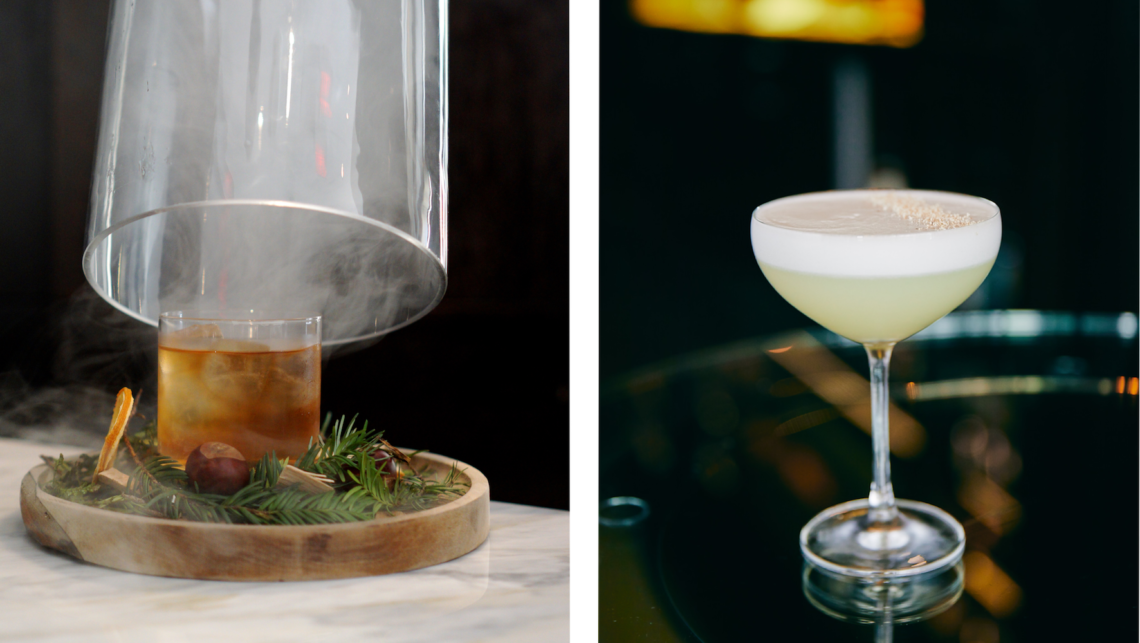 Rounding out the new menu, Our Heroes include classic cocktails that are staples on the menu, such as the silky-smooth Hotel Georgia ($16) with Beefeater gin, lemon, almond and egg white and Our Creations, which express creativity and experimentation of the current bar team. Also available, a Bartenders Choice cocktail. Rotating every 4 weeks, it is developed for easy drinking, highlighting fresh ingredients and seasonal flavours. Now on the menu, An Old Fashioned for the Naughty List ($18), with Bacardi 10 year old rum, Kings County chocolate bourbon, Nocino walnut liqueur, spiced with mole bitters and finished with a hot chocolate ice cube.
For those looking to enjoy a perfectly balanced cocktail with no alcohol added, the zero-proof menu houses choices full of bright flavours. The Time Release Cranberry Soda ($12) with clarified lime juice, cranberry juice and elderflower cordial frozen into small ice spheres, is served with hyper carbonated Topo Chico mineral water to slowly melt the ice, revealing flavours with every sip. A selection of cocktails on the regular menu can also be made zero-proof upon request.
Hawksworth Restaurant is open weekly for dinner starting at 5pm, and for lunch on weekdays from 11:30am – 2pm, with brunch offered on weekends from 10:30pm – 2pm. Catch cocktail hour everyday from 4pm – 6pm, or warm up with an assortment of Caffeinated Delight cocktails, served hot or cold, perfect for a chilly winter day. Visit www.hawksworthrestaurant.com or call 604.673.7000 for reservations.