Hawksworth pop-up returns to Whistler's Steeps Bar & Grill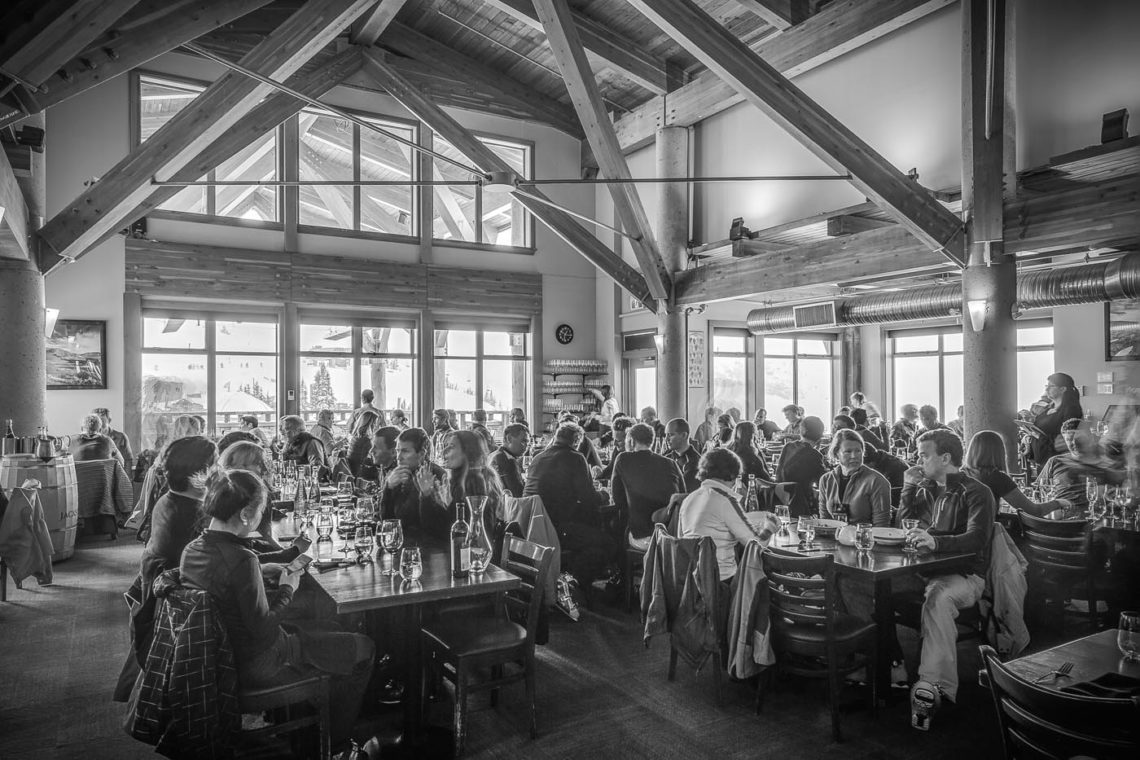 Chef David Hawksworth and his talented culinary team are back again for the fifth season, bringing a series of elevated dining experiences to Steeps Grill & Wine Bar atop Whistler Mountain. Relax and recharge with an exclusive three-course lunch pop-up beginning at 11:00am, and enjoy delicious food while soaking in the expansive views of North America's largest ski resort.
"Combining my passion for food and love for skiing by partnering with Whistler Blackcomb to host an après ski pop-up at Steeps Grill & Wine Bar is something I look forward to each winter season," says Chef David Hawksworth. "My team and I love providing mountain goers and visitors of the area an amazing dining experience that reflects the outstanding quality of the resort as a whole."
On January 11th, the first of three lunch pop-ups will feature a menu of four starters, four main dishes and two dessert selections, with similar offerings available for the following February 8th and March 14th dates. Complementing the natural beauty of the location's setting, the menu highlights locally sourced ingredients prepared and presented in Hawksworth's signature style.

This culinary journey in the clouds begins with a variety of starters including: roasted beet salad with whipped goat cheese, raspberry vinaigrette, and pine nuts; a warming Thai roasted carrot and coconut soup; crispy braised pork belly with tahini and cashew dressing, pineapple relish, and cucumber slaw; and seared Albacore tuna with grapefruit, chia seed, lime dressing, and crispy quinoa. Main course offerings are comprised of flavourful tomato and saffron fish soup with baked Ling Cod, Manila clams, grilled focaccia and basil rouille; tender braised beef with creamy rosemary polenta, broccolini & mushrooms; Roman pizza with fior de latte, roasted mushrooms, confit garlic and arugula; and succulent grilled chicken with vermicelli noodles, crunchy vegetables and peanut and chili-lime dressing that can also be made vegetarian substituting in smoked tofu. To finish, enjoy rich sticky toffee pudding with candied pecan, bourbon butterscotch topped with maple whip, or vanilla yogurt pannacotta with pears, almond financier and bee pollen.
Hawksworth's pop-up at Steeps Grill & Wine Bar is priced at $68 per person. Advance reservations are strongly recommended. To book all upcoming dates including January 11th, February 8th and March 14th, please call 604.905.2379 or visit www.whistlerblackcomb.com for more information.