Relish in a night of romance at Hawksworth Restaurant
Indulge in a five-course menu with the ones who matter most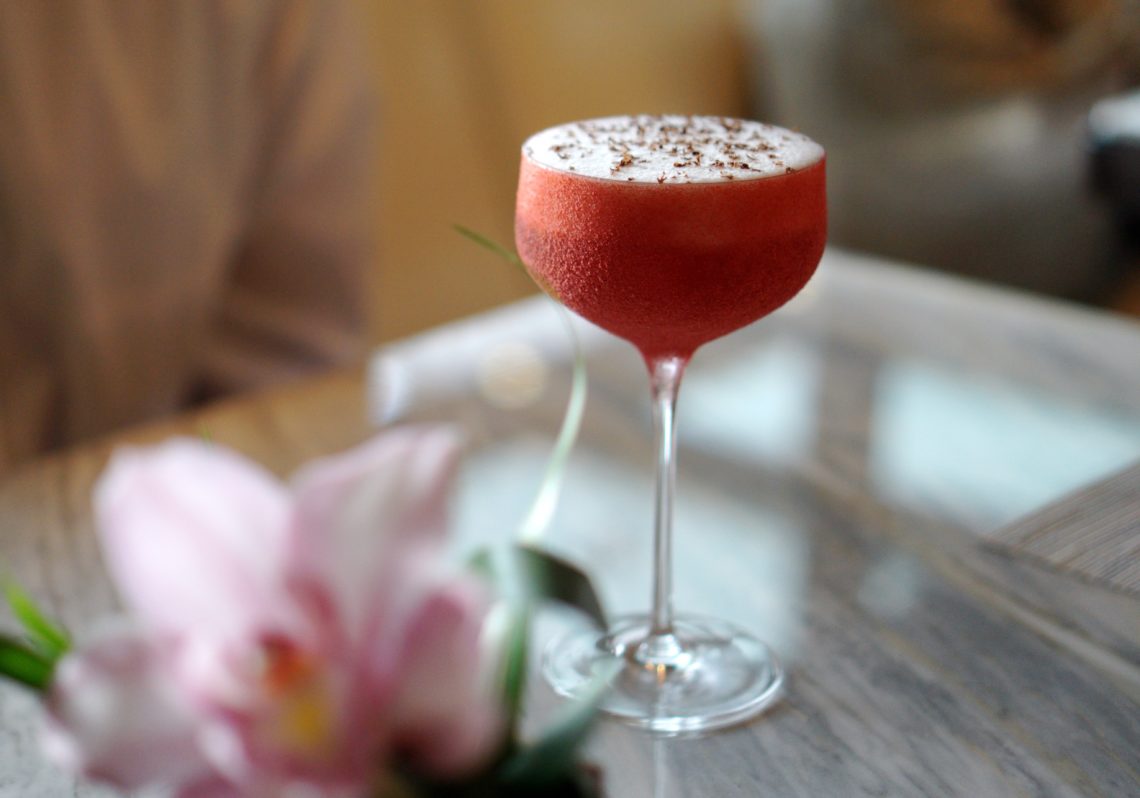 This Valentine's Day, join loved ones at Hawksworth Restaurant for a five-course culinary experience with optional wine pairings. Spend an intimate evening celebrating love in the elegant surroundings of Vancouver's leading fine-dining establishment.

"Creating a menu that reflects the passion I feel about food for those celebrating the love and connection they have for one another makes for a very special evening," says Chef de Cuisine, Antonio Sotomayor. "This Valentine's menu takes guests on a memorable culinary journey, paired with wines from around the world to savour with the ones you love."
A featured cocktail will be available on February 14th. Its name inspired by famous love ballad, A Moment I Treasure ($18) showcases the classic Valentine's combination of strawberry and chocolate. This whimsical cocktail is made with strawberry-infused Grey Goose, creme de cacao, rose water and egg white, served in a glass dusted with fragrant strawberry powder and topped with delicate chocolate shavings.
As guests relax and settle in for the evening, an amuse of Dungeness crab with grapefruit and horseradish prepares for the meal ahead. To start, a delicate scallop, with cod tortellini and squash. Main course selections include juicy veal tenderloin with mushroom, potato and Madeira jus or tender sablefish with fennel, endive and bright citrus beurre blanc. For dessert, indulge with a sumptuous and smooth black truffle ice cream with dark chocolate, almond and vanilla from acclaimed Pastry Chef, Wayne Kozinko. To complete the menu, a chocolate box of assorted flavours ends the meal on a sweet note.
Named Vancouver's "Best Restaurant Wine List" by The Georgia Straight's 2019 Best of Vancouver Awards, Hawksworth Restaurant Wine Director, Bryant Mao expertly pairs each course with a glass of wine to enhance nuances and flavours, or choose from Hawksworth's extensive list with selections from around the world, including a deep and diverse sparkling and champagne section.
The Valentine's Day set menu is offered at $110 per guest or $168 with wine pairings, plus taxes and gratuities. A vegan/vegetarian menu is available upon request. The a la carte menu will not be available on the evening of February 14th. Advanced reservations are recommended. Please contact the reception team at 604-673-7000 or info@hawksworthrestaurant.com to reserve your table.
The full Valentine's Day set menu is available here.