Oliver Osoyoos Wine Country brings its award-winning wines to Calgary
Savour the Sun of Western Canada's largest grape growing region at charbar on March 4, 2020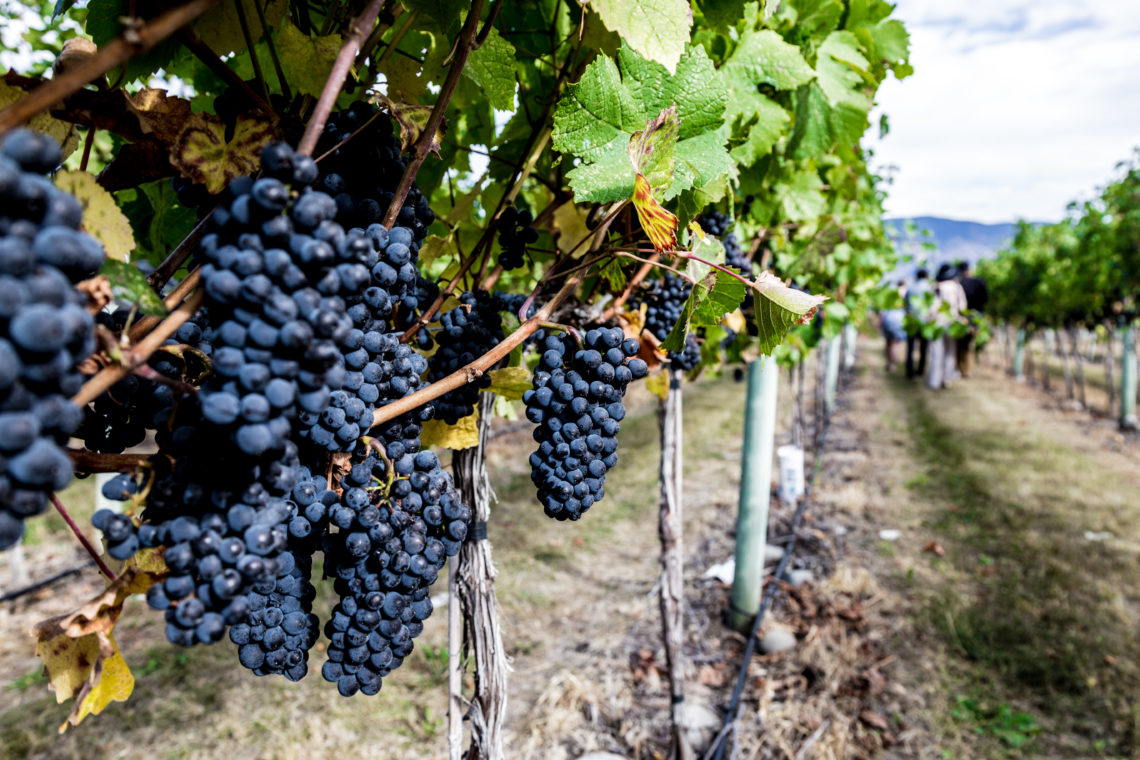 Experience an interactive evening of award-winning wines and meet vibrant characters from Oliver Osoyoos Wine Country at Calgary's charbar on Wednesday March 4th, 2020.
Oliver Osoyoos Wine Country's Savour the Sun wine dinner series brings winemakers and principals from Canada's largest grape growing region to restaurant locations in Vancouver, Whistler and Calgary for intimate wine dinners, carefully paired with delicious and innovative, multicourse menus.
"We are excited to announce our partnership with the talented team at charbar, which will help us tell the story of our region to Calgarians through a menu paired with four of our region's popular wineries," says Jennifer Busmann, executive director for Oliver Osoyoos Wine Country. "Creating unique dining experiences is something that we relish doing in our own region and we are thrilled to collaborate with chefs Jessica Pelland, Connie DeSousa and John Jackson to bring a taste of Oliver Osoyoos Wine Country to Calgary."
The wineries attending the dinner are: CheckMate Artisanal Estate Winery, part of the Iconic Wineries of British Columbia family and home to an award-winning portfolio of single varietal merlots and chardonnays (including the very first perfect 100-point wine in Canada); Stoneboat Vineyards, which uses a variety of conscientious farming practices to create an unmatched portfolio, from their immensely popular Pinot Noir, Rock Opera Reserve Pinotage to the delightful Piano Brut; Tinhorn Creek Vineyards, which celebrated 25 years of winemaking last year, sits high on the famed Golden Mile Bench although owning prime parcels of land on the Black Sage Road as well helps create an enviable portfolio of wines; and Black Hills Estate Winery which exemplifies the unique terroir of the Black Sage Road, one of the hottest, driest and sunniest sites in the country – the perfect conditions to nurture their multi-award-winning Bordeaux and Rhone varietals.
Located in the revitalized East Village, charbar Chef Jessica Pelland combines locally relevant and inspired dishes to create an eclectic and innovative menu, with quality ingredients from ocean, prairies and local gardens. The Argentine wood-fired grill is the true inspiration behind charbar's identity paired with Spainish and Italian influences anda focus on the extensive raw bar and vegetarian share plates.
Throughout the evening, guests will have the chance to engage with Chef Pelland, as well as principals and winemakers from both Checkmate Artisanal Estate Winery and Stoneboat Vineyards, growing their knowledge of Oliver Osoyoos Wine Country's exceptional wines, remarkable terroir and lively wine country experiences.
Tickets cost $129 per person, inclusive of gratuity but excluding tax and can be purchased here: www.oliverosoyoos.com/savour-the-sun-calgary.