Oliver Osoyoos Wine Country launches program to support hospitality workers
In partnership with Oliver Eats Ltd., fund will feed winery and hospitality industry members who have lost jobs due to COVID-19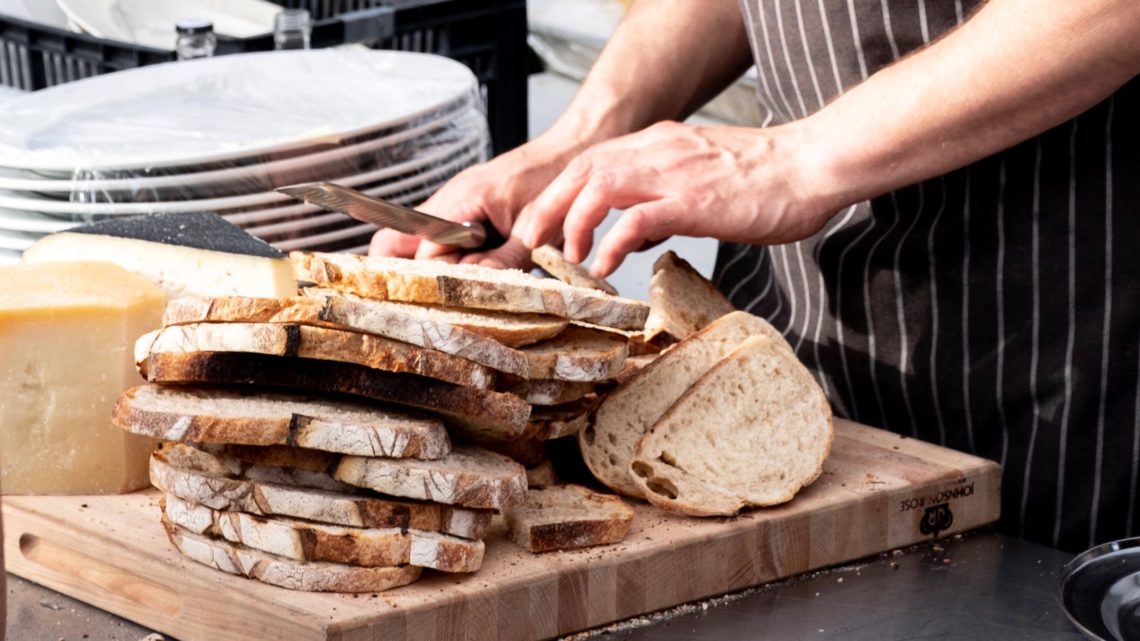 OLIVER, BC (April 20, 2020): Following the closure of tasting rooms, Oliver Osoyoos Wine Country launches the HOPE Fund (Helping Our People Eat), which will support up to 200 family meals per week for members of the region's hurting hospitality industry, who have lost their jobs due to COVID-19.
In partnership with Oliver-based deli Oliver Eats Ltd., the fund will help them to produce fresh and frozen family meals that will help support those that are usually employed by wineries, restaurants and other hospitality businesses in Oliver Osoyoos Wine Country (McIntyre Bluff to the Border) but are out of work due to the pandemic.
"We are confident of recovery in our region but we know that it rests on the reassurance that our hospitality community will still be here, when that happens," says Jennifer Busmann, executive director of Oliver Osoyoos Wine Country. "Our HOPE Fund is fueled by our 44 member wineries, with additional funds contributed by our organization, along with some generous donations and the support of the incredible team at Oliver Eats Ltd.; together we wanted to ensure that when we open our doors to welcome visitors, our community and industry will be ready and smiling."
The organization's 44 member wineries range from some of the largest winemaking brands in the Okanagan Valley to small, independent family run estates. All are donating to this cause in a unified offering of support to the people that help make this area so special.
"From farm hands to dishwashers, cellar hands to servers, these people are the backbone of our region and it would be shockingly different if they weren't around," says Derek Uhlemann, founder of Oliver Eats Ltd. "The pandemic is a shared hardship and we wanted to partner with Oliver Osoyoos Wine Country to support our workers with nutritious, delicious family meals."
Family meals will feed four people, prepared with high quality, local ingredients. The rotating menu will include: chili con carne; vegan tomato goulash; and split pea and ham soup.
The HOPE Fund's aim is to provide a maximum of 200 family meals per week for those that have lost jobs in the hospitality industry due to COVID-19 and need a helping hand. Oliver Osoyoos Wine Country has committed to raising all costs associated with this for the long term, with food provided at cost by Oliver Eats Ltd. Meals are prepared in the Oliver Eats' Interior Health certified kitchen to the highest safety standards, and have contactless collection practices in place.
Those that are in the region, have lost their jobs due to the pandemic, and are in need of a meal, please email hopefund@oliverosoyoos.com by 5pm every Thursday. Meals can be collected every Saturday afternoon. Local partners that are keen to donate products or other items for The HOPE Fund can deliver directly to Oliver Eats Ltd., ideally on Tuesdays. If you are interested in making a donation please follow this link: http://www.oliverosoyoos.com/about/hope-fund/.
A supporting image bank can be found here.
-30-
About Oliver Osoyoos Wine Country:
Uncork the Sun in Oliver Osoyoos Wine Country and encounter colourful characters, award-winning wineries, and stunning scenery which all give this decorated region its unique glow. Situated at the very southern tip of British Columbia's Okanagan Valley, in one of the warmest areas of Western Canada, the region's 44 wineries have won more accolades than any other wine region in Canada. The sunny slopes of Oliver Osoyoos Wine Country are also the perfect place to enjoy fine dining with winery views, the opportunity to stay on a winery and wake up surrounded by vines, and to experience compelling events such as the Half Corked Marathon and the annual food and wine festival, Pig Out and Savour the Sun winemaker dinners.
For our full list of winery members, visit www.oliverosoyoos.com/category/wineries