Show how much you care with the ultimate Valentine's affair by Hawksworth at Home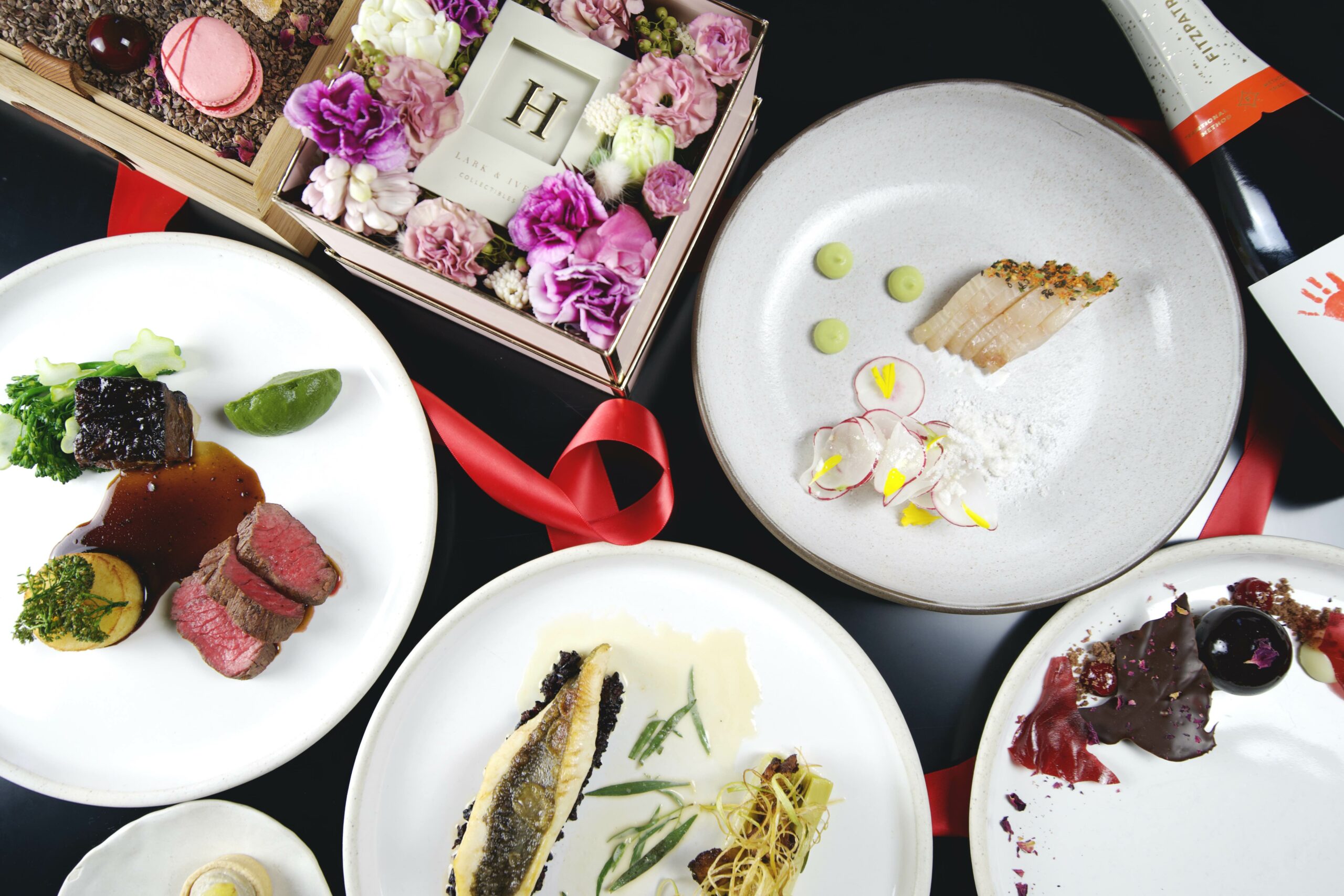 Celebrate the most romantic day of the year with Hawksworth at Home Valentine's Day edition. Show the depth of your love and appreciation by creating an evening of heavenly delights with a little help from the talented team at Hawksworth Restaurant.
Six mouthwatering courses ($125pp) feature: a foie gras tartelette with pineapple chutney; yellowtail amberjack crudo with radish avocado purée and coconut snow; caramelized john dory with chanterelle, leeks, black rice, white wine sauce; beef duo with braised short ribs, beef tenderloin, potato fondant, truffle madeira jus; dark chocolate with rose namelaka, black cherry cream; and for the finale petit fours with dark chocolate and red wine bonbon, raspberry macaron and passion pâte de fruit.
To complement the menu, add on a bottle of H's Brut ($58) a fresh and bright sparkling wine custom created by Hawksworth's talented sommelier team in partnership with Fitzpatrick Family Vineyards; a gorgeous Lark & Ives Floral Monogram Box; or a custom Valentine's Day cocktail kit, A Moment I Treasure ($54) featuring all the ingredients and step-by-step instructions to yield six delectable cocktails featuring Tito's vodka; rose, strawberry and white chocolate syrup, lemon juice and rose dust that can be savoured over cozy evenings to come.
Hawksworth at Home Valentine's Day To-Go Menu must be ordered by February 5 at 5:00pm, with pick-up windows on February 12, 13, or 14. Limited quantities are available, so place your order online today at hawksworthrestaurant.com/hawksworth-catering/valentines-day-to-go or call Natalie at 604.605.3325 ext. 107.