Oliver Osoyoos Wine Country presents Savour the Sun Victoria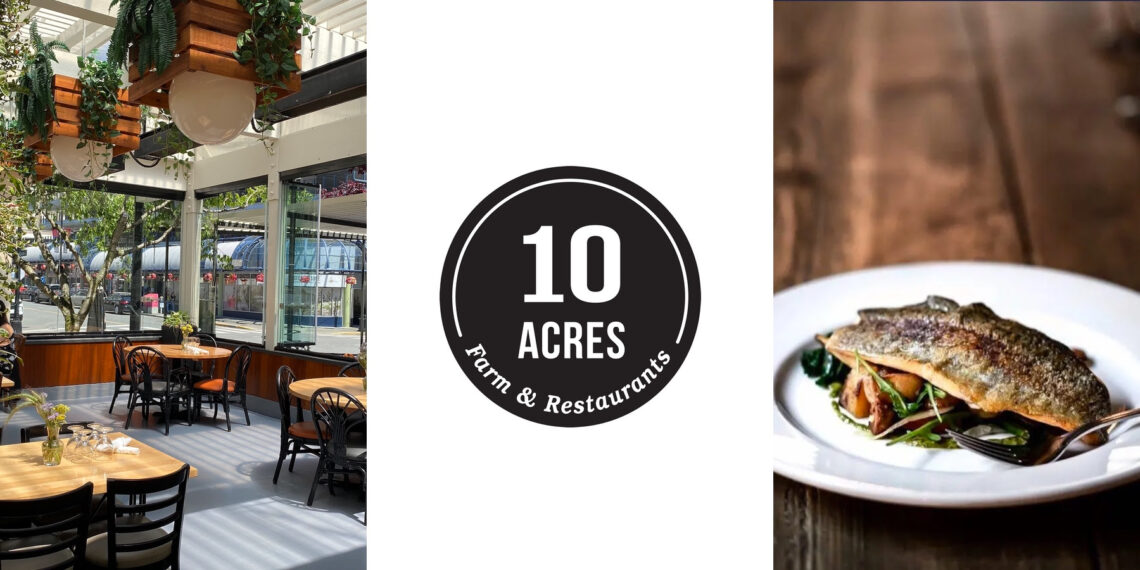 On Wednesday June 16th, 2021, 10 Acres Bistro in Victoria will host four winemakers and winery principals from Oliver Osoyoos Wine Country for an ingredient-driven menu thoughtfully paired with a selection of wines from the award-winning region.
"We are thrilled to expand our Savour the Sun series to one of our favourite cities in BC and bring a taste of Oliver Osoyoos Wine Country to Victoria," says Jennifer Busmann, executive director of Oliver Osoyoos Wine Country. "We are also delighted to showcase the talent of one of our female winemakers, Gina Harfman from recently rebranded Nostalgia Wines and the team from Bordertown Estate Winery, whose Indo-Canadian heritage and stellar viticultural and winemaking practices showcase the deep-rooted diversity that our region is known for."
Limited to just 36 guests, the Savour the Sun Victoria winemakers dinner will seat attendees in family pods on their covered patio, well-spaced from other diners, adhering to all provincial health orders. Winemakers and winery principals will tell the story of their wines to the room, as each wine is presented, creating an interactive dining experience in a safe and thoughtful way.
Guests will take a journey to all four corners of Oliver Osoyoos Wine Country, exploring the complex terroir of the Golden Mile (Gold Hill Winery) and Black Sage Road (Nostalgia Wines) benches, south to the sun drenched vineyards of Osoyoos (Bordertown Estate Winery), and north to one of the region's newest and hottest wineries, Ramification Cellars on the shores of Vaseux Lake.
10 Acres Bistro menus are inspired by the ebbs and flows of the changing season, and the Savour the Sun multicourse feast will be no exception. Using ingredients grown by their dedicated farmers on the nearby 10 Acres Farm, Chef Marcelo Najarro and his team utilize what's in season, partnering with local producers whenever possible to keep dishes fresh and inventive.
Each Oliver Osoyoos Wine Country winery will present two wines from their portfolios thoughtfully paired in partnership with the restaurant's award-winning sommelier, Adriano Cartuliares, finalist for the Somm Smackdown in 2020. Menu highlights include Halibut Aguachile with 10 Acres Farm meyer lemons, ajo blanco and habanero paired with a contrasting pairing of Nostalgia Wines' 2020 Chardonnay and Bordertown Estate Winery's 2019 Grüner Veltliner; Grilled Pacific Octopus with black garlic romesco paired with Ramification Cellars' 2019 Verification Pinot Noir; and Smoke Beef Short Rib with peppercorn crust, parmesan polenta, roasted spring onions and bay leaf jus with Gold Hill Winery's 2014 Grand Vin. Nostalgia Wines' Cherry Baby Port will be paired with a Dark Chocolate Torte to finish.
Reservations are available online for $140pp (plus gratuity and GST). Make a night of it by staying at downtown Victoria's top luxury boutique hotel, the Magnolia Hotel & Spa. Just across the street from 10 Acres Bistro, exclusive rates start at just $195 per night plus tax and include continental breakfast. For reservations, call the hotel at 250-381-0999 and request the Savour the Sun rate, or book online.
To learn more about Oliver Osoyoos Wine Country's Savour the Sun series visit www.oliverosoyoos.com.
Supporting images for media can be accessed here.