Upcoming Guest Chef Dinners at Hawksworth Restaurant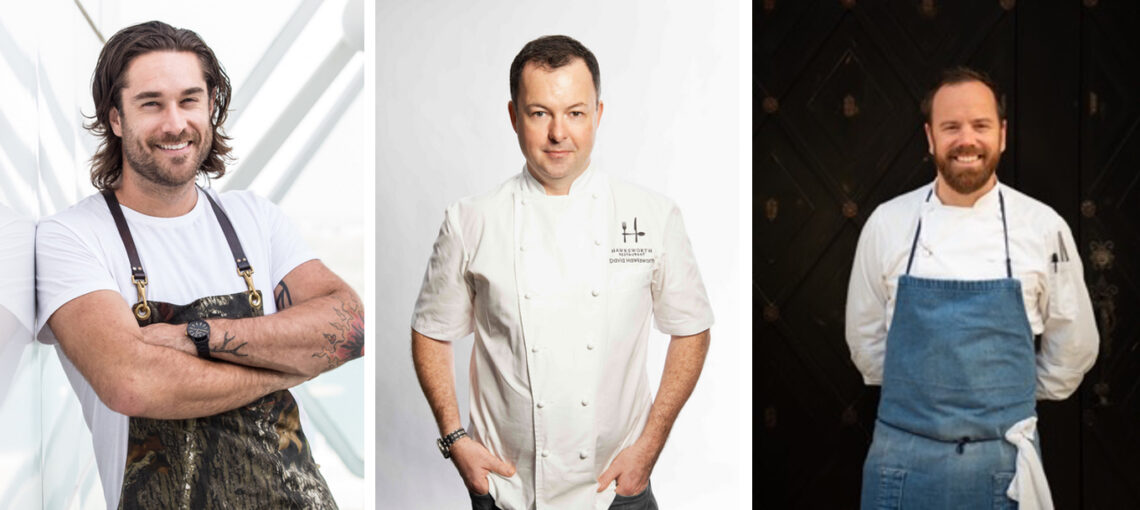 Award-winning Chef David Hawksworth is pleased to welcome friends from the industry to Hawksworth Restaurant to collaborate with him this fall, in celebration of the restaurant's 10 year anniversary.
"I've missed the culinary exchange over the last year and a half and am excited to welcome Chefs Hunter and Campbell as the first guest chefs to join me in this dinner series," says Chef Hawskworth. "I admire and respect them both and look forward to offering something exciting to diners as well as inspiring the Hawksworth culinary team with fresh ideas and new techniques."
The series kicks off with Toronto-based Michael Hunter on Wednesday, October 6, chef and owner of Antler Kitchen & Bar and author of The Hunter Chef Cookbook. Known for creating exceptional menus with wild game and rare foraged ingredients, Chef Hunter began cooking at the age of thirteen and fell in love with food and the restaurant industry. An honours graduate of the Humber College Apprenticeship Chef Program obtaining his Red Seal, he has worked for some of Canada's top chefs and kitchens, opening the restaurant Antler Kitchen & Bar to great acclaim in 2015. This special collaboration evening will feature a five-course tasting menu with a wild fish course from Chef Hawksworth, a wild game course from Chef Hunter and inspired ingredients like fresh mushrooms and cedar highlighted throughout. Limited seating is still available for this dinner.
Then in early November, chef and owner of Toronto's Il Covo restaurant will join Chef Hawksworth in the kitchen for an ingredient-driven tasting menu inspired by bright, crisp flavours. Chef Campbell started his culinary career at the age of twelve and went on to a five-year tenure with Chef Mark McEwan at North 44, leading to the position of Senior Sous Chef. He was also Chef de Cuisine at Buca Osteria & Enoteca and Buca Osteria & Bar in Toronto. He has spent much time in Italy, working under Michelin Starred chefs and at Michelin Starred restaurants, discovering Italian cuisine as his true passion. After over twenty years in the industry, Chef Campbell felt it was time to open Il Covo, a casual, intimate space that combines classic and new techniques, drawing inspiration from every region of Italy. Date to be announced shortly.
To reserve your spot, email events@hawksworthcatering.com. The five-course tasting menus are priced at $110 per guest, with optional wine pairings carefully curated by the dedicated Hawksworth sommelier team offered for an additional $55. Follow along with @hawksworthrest for the latest updates.
Supporting images for media can be accessed here.