The Courtney Room Scores a Hat-trick of Awards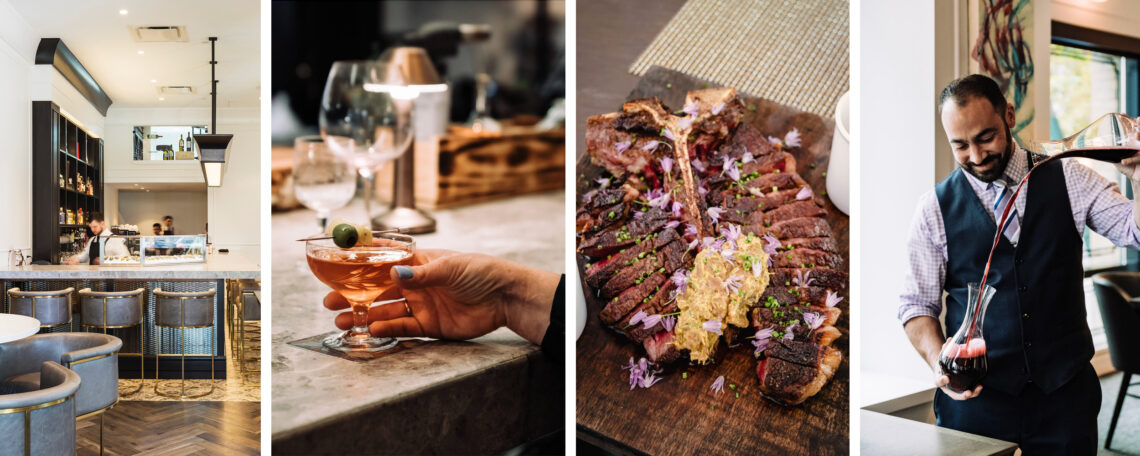 Marking its fifth year in 2023, The Courtney Room in the heart of Victoria has recently landed a number of notable awards, recognizing not just Chef Brian Tesolin's delicious food but also the restaurant's world-class wine and cocktail programs and the talent behind them.
The sommelier team, lead by wine director, Colin Davidson, received a coveted Gold accreditation in the 2023 Wine Program Excellence Awards, one of nine restaurants in the province and the only Victoria restaurant to do so. The annual Wine Program Excellence Awards, announced at the Vancouver International Wine Festival, pays tribute to restaurants with original and creative wine programs.
The restaurant's bar team, led by bar manager Anton Wilson, was recognized in the Tales of the Cocktail Foundation's 17th annual Spirited Awards® as a regional top ten honoree, Best International Hotel Bar – Canada. The annual Spirited Awards celebrates global excellence in the drinks industry and the professionals, organizations and establishments shaping the cocktail community.
In this week's YAM Magazine 2023 Restaurant Awards, The Courtney Room was announced winners of the Best Happy Hour and Best Sommelier / Wine Program categories and runner up for both Best West Coast Contemporary and Outstanding Service. Honoring the very best of Victoria and Southern Vancouver Island's culinary scene, the awards are decided by a highly respected group of local culinary ambassadors.
Inspired by the region's freshest produce, The Courtney Room's menu reflects the very best of the season. A new Features sheet offers a Steak Selection from either Atlantic Blue Dot Reserve (Prince Edward Island) or MacLeod's Leap (Alberta) and Daily Sides, including Roasted Carrots with umami glaze, Reggiano and walnuts; Glazed Red Beets with celtuce, orange and cashew; and Local Hakurei Turnip with house-made kimchi and furikake, celebrating ingredients from Littlest Acres and Square Root Farms on the Saanich Peninsula.
Supporting images for media can be accessed here.