The Courtney Room and 19 Bistro present The Best of BC: A Culinary Collaboration for Wildfire Relief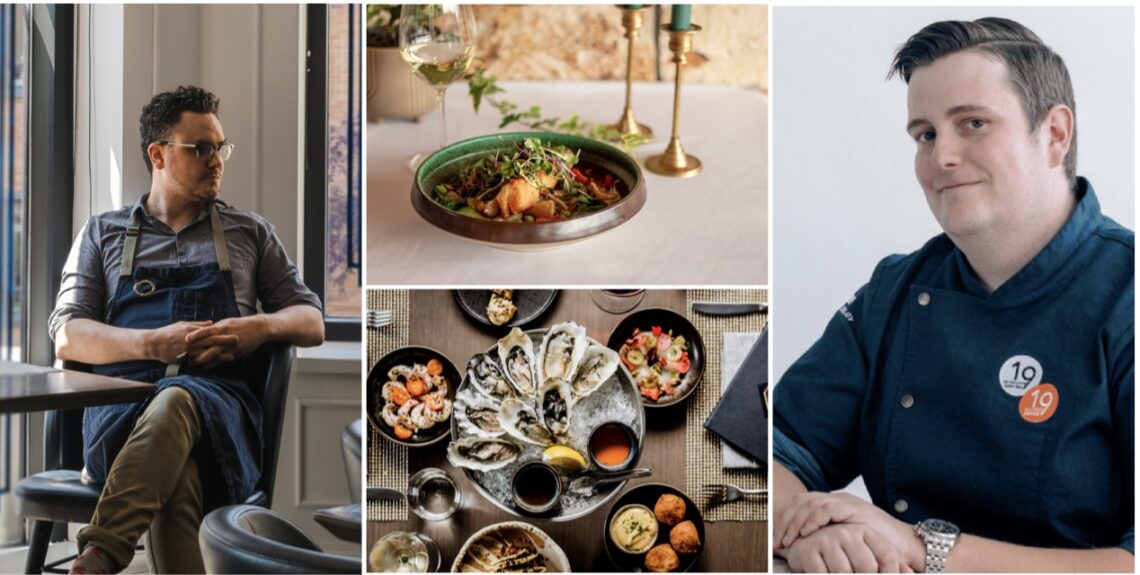 On Sunday November 5th, Chef Brian Tesolin from Victoria's The Courtney Room will welcome Chef Geoff Molloy from the Okanagan's 19 Bistro at Fitzpatrick Family Vineyards, for a collaborative, multi-course gala dinner featuring delicious dishes from both celebrated and award-winning chefs. 

Marrying Vancouver Island produce and Okanagan Valley wines, the dinner will raise much needed funds for the Central Okanagan Fire Relief campaign, supporting those whose lives have been impacted by this year's devastating wildfire season, with a donation of $100 per ticket sold going directly to benefit the cause. This is through the support of generous partners including Fitzpatrick Family Vineyards, Culmina Family Estate Winery, Phantom Creek Estates, Stag's Hollow Winery, Spirit Wares and Cowichan Valley Venison. In addition, a silent auction will be held throughout the evening with exciting prizes, including Vancouver and Okanagan getaways. 

"When the team at The Courtney Room extended an invitation to collaborate, we were thrilled for the opportunity to bring our delicious take on Okanagan flavours to Victoria," says Chef Geoff Molloy. "Supporting those affected by this year's devastating wildfires is very close to our hearts, and we're truly thankful to the generous partners who've come to the table to allow us to offer an impactful donation to the cause."

The menu will blend the finest from Vancouver Island and the Okanagan Valley, starting with a welcome glass of Fitzpatrick Family Vineyards 2018 Celebrate 25 Brut (a special collaboration for the Magnolia Hotel & Spa's silver anniversary) paired with fresh shucked oysters and a snack board of fois gras parfait, crispy tuna sushi bites, funnel cake KFC and stinging nettle tart. To follow, dry aged Kona Yellowtail with yuzu ponzu, watermelon radish and wasabi foam, paired with Culmina Family Estate Winery's 2020 Decora Riesling then Koji BC Ling Cod Cheeks with Yarra Valley salmon roe confetti, celeriac, saffron charcoal with Phantom Creek Estates 2021 Viognier and "Sudden Inversion" Roasted Venison with brown buttle pomme purée, wild mushrooms and meritage jus paired with Fitzpatrick Family Vineyards' 2020 Meritage of the same name. To finish, a Mille Feuille with dark chocolate, wild berries and earl grey, paired with Stag's Hollow Winery 2012 Hart, port-style wine. 

Tickets are limited and cost $200 per guest, including tax and gratuity. To book, visit www.thecourtneyroom.com.
Supporting images for media can be accessed here.